LWALL is a powerful AutoCAD/BricsCAD plugin for 3D reinforcement of L-type retaining walls. It simplifies design tasks, quickly generating execution drawings and reinforcement quantity lists for L-shaped concrete retaining walls.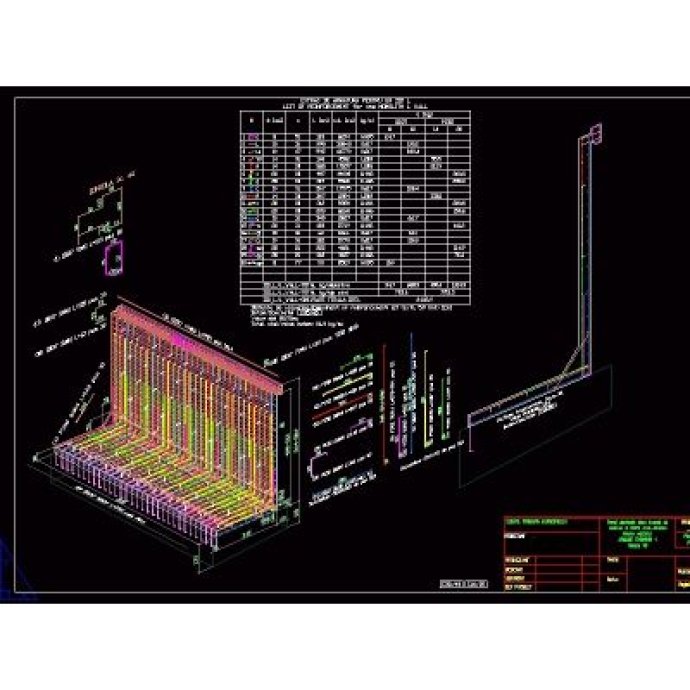 LWALL is a powerful software add-on for AutoCAD or BricsCAD that is specifically designed for 3D reinforcement of L-shaped retaining walls. This software is an essential tool for designers since it can automatically generate execution drawings and reinforcement quantity lists for concrete L-type retaining walls.

One of the best things about LWALL is that it offers interactive functionality that is supported by graphic assistance. This means that designers can input data easily and intuitively. Additionally, the input data is saved automatically, making it a useful starting point for future projects.

What's more, LWALL can produce drawings quickly and easily. The software generates drawings for L walls almost instantly, and no adjustments are required. Users can generate drawings for dozens of L walls per day, which is extremely helpful for large-scaled projects.

Overall, LWALL is an indispensable software program that can benefit designers in many ways. Its user-friendly interface, seamless integration with CAD software, and ability to generate detailed drawings and quantity lists make it a worthwhile investment for any design firm.
What's New
Version 2.0: The international version has been released.