Macro Expert is a time-saving software that automates repetitive tasks, streamlining workloads and enhancing productivity. With its powerful features, it simplifies tedious tasks, enabling users to increase efficiency and stay ahead in their work.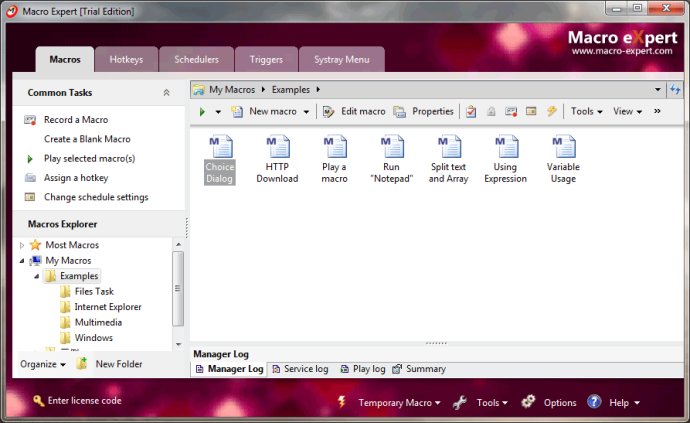 Are you looking for software that can greatly streamline your workflow? If so, automation tools are definitely worth considering. In this software review, we aim to highlight the many benefits that an automation tool can offer.

Designed specifically to lighten the load of repetitive or routine tasks, this tool is truly impressive. It is capable of performing a wide range of functions that would typically be done manually. This not only simplifies your work, but also boosts your productivity and saves you both time and money.

The capabilities of this software are remarkable. It can move the mouse pointer, input keystrokes, navigate menus, click buttons, launch programs, display messages, and even shut down your computer. The possibilities seem to be endless.

The efficiency of an automation tool is outstanding. It can complete tasks without requiring your constant presence. With its scheduler and trigger functions, setting up unattended tasks is a breeze. Moreover, the tool can handle tasks of any complexity, ensuring that your workflow remains smooth and that all tasks are completed on time.

In conclusion, the automation tool provides numerous benefits to its users. Its versatility, efficiency, and flexibility make it a valuable tool for individuals who aim to maximize their productivity and streamline their workflow. Without a doubt, we highly recommend this tool to anyone looking to save time and increase their overall output.
What's New
Version 4.93: N/A
Version 4.92: N/A
Version 4.91: N/A
Version 4.9: N/A
Version 4.8.2: N/A