MacSonik Excel to vCard Converter for Mac is a powerful utility that converts Mac Excel files into various formats and email clients. It offers a preview option to view attachments before converting files.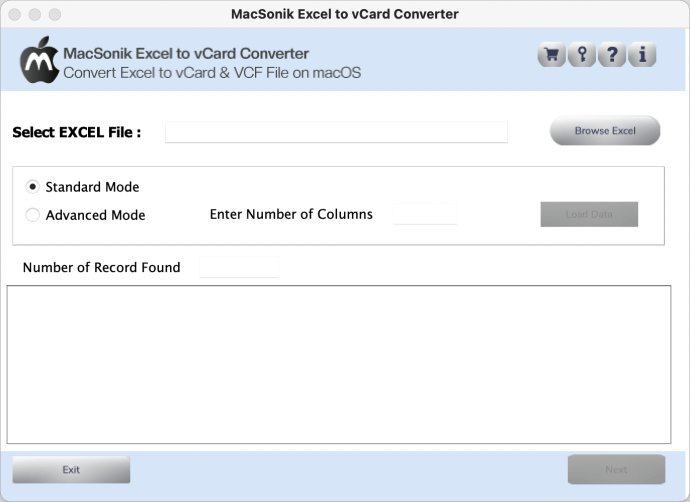 The MacSonik Excel to vCard Converter Tool is an excellent software for converting Mac Excel files to vCard flawlessly. This tool is specifically designed for Mac machines and can convert Excel to vCard without losing any attachments and maintaining data integrity.

Users can easily save Excel files to any version of vCard that is supported on all Mac devices. Additionally, users can preview the content of Excel to vCard Files along with their attachments before importing them.

One of the key advantages of this software is its ability to convert any Excel File to vCard effectively and efficiently. It can convert a bulk of files at once, saving users plenty of time. To do so, simply select only the folders containing several Mac Excel files, and the tool will select all the Excel to vCard files at once.

The software features a unique Mapping feature where users can select the date range, and the tool will convert and migrate only the Excel to vCard files that range between these dates. The user interface of this tool is very smooth to work on, even for non-technical users.

The Mac Excel to vCard Converter supports all Excel to vCard files created by the Mac version of 2011, 2016, 2019, and all latest versions. It is also supported on most Mac versions, including 10.15 Catalina, 10.14 Mojave, 10.13 High Sierra, 10.12 Sierra, OS X 10.11 El Capitan, 10.10 Yosemite, 10.9 Mavericks, and 10.8 Mountain Lion.

The tool also has a demo version for the user to analyze the software before buying the full version of this utility. The software prevents the alteration of any data while continuing the process of conversion, and it converts all the sheets, rows, columns, and the data in them to vCard without hampering any of them. Overall, this is an excellent software for Mac users looking to convert their Excel files to vCard.
What's New
Version 21.12: GUI Update