Macube Cleaner is a top Mac cleaning utility that quickly monitors your system to locate and delete temporary and unwanted files while freeing up drive space. It identifies and removes large and old files while keeping your system performance unaffected.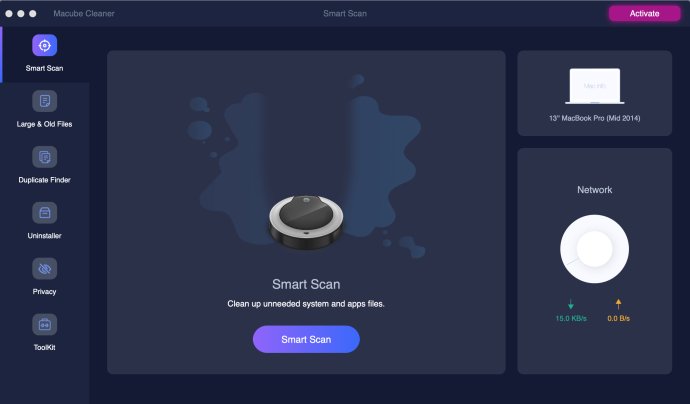 Macube Cleaner is an essential tool that utilizes advanced technologies and algorithms to help Mac users optimize their storage by eliminating junk files, deleting unnecessary documents and contents, and locating large and old files.

This software boasts three key features:

Firstly, the program quickly scans Mac for junk files such as application caches, trash bin junks, system logs & caches, and deletes them without causing any damage to the user's device.

Secondly, it finds and selectively deletes local email attachments, useless iTunes backup files, and unused language packages to free up additional space.

Thirdly, it thoroughly scans the Mac and compiles a list of large or old files that users no longer require. The software's most recommended function is to uninstall Office, Spotify, Skype, and other apps.

Moreover, Macube Cleaner is excellent for managing extensions and private browsing history on Mac computers. With its intuitive interface and convenient features, Macube Cleaner is a must-have for any Mac user seeking to optimize their device's storage capacity.
What's New
Version 4.3.0: Fixes some bugs.