MB Free Fortune Cookie predicts your daily fortune with its simple interface. Its interesting features are easy to use and help you plan accordingly.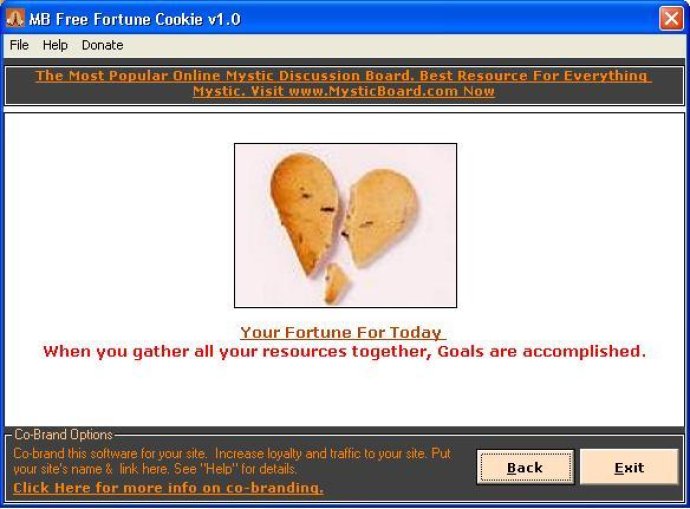 Looking for a fun and simple app to predict your fortune each day? Look no further than MB Free Fortune Cookie. This software is easy to use, with a user-friendly interface that makes predicting your fortune a breeze.

The concept behind the app is based on traditional fortune cookies, which are crescent-shaped, hollow cookies with a piece of paper inside containing your "fortune" or thought for the day. While the history of fortune cookies as a form of divination is not entirely known, some believe that they originated in ancient China as a royal game played exclusively by members of the royal family.

MB Free Fortune Cookie is a freeware app that can be administered within just two to five minutes. Simply click on the cookie icon of your choice and the software will do the rest, predicting your fortune for the day ahead. With its fun and interactive interface, MB Free Fortune Cookie is the perfect way to add a little excitement and intrigue to your daily routine.
What's New
Version 1.75: Run time error 13 and application running error corrected.
Version 1.70: Changes made in registration module
Version 1.65: change in update URL
Version 1.60: change in update URL