PDF File Recovery Tool repairs and recovers data from corrupted PDF files, including tables, images, and charts. It effectively handles PDF errors and is the ideal solution for restoring PDF documents.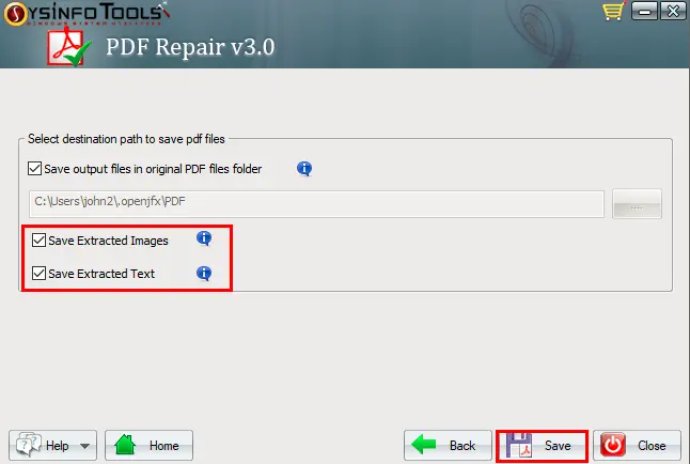 If you're experiencing errors with damaged or corrupted PDF files, the MCT PDF Recovery Tool might just be the solution you've been looking for. This modern software boasts a user-friendly interface, meaning that you don't need an extensive technical background to operate this tool.

Once you've installed the software, running it as administrator if necessary, you can select multiple files and folders to fix the error altogether. Simply browse to the location of the file, click the Next button, and choose the recovery mode from the options: Standard mode for normal repair and Advanced mode for an ultimate fix.

After clicking Next, preview the contents of the file on the screen and tap Next again. This is the final step where you use some essential features of the tool to get the best output. Checkbox first is used to save the repaired PDF file into its original location. If you'd like to change the location, use the 4 dotted button to select your desired destination path to save the PDF file. Tick the second checkbox to download the images of the file into the subfolder. Lastly, select the "save extracted text" to keep the text intact and save it separately into another subfolder.

Finally, click on the Save button to download the repaired file in your desired location. This tool can fix all possible errors thanks to its advanced mechanism. You no longer need to worry about errors such as "Adobe Acrobat could not open because it is either not a supported file type" or "Unable to open PDF".

Not only that, but this software is compatible with all versions of the Windows operating system, including the newest iteration, Windows 11. In summary, the MCT PDF Recovery Tool is an essential piece of software for anyone looking to recover their damaged or corrupted PDF files.
What's New
Version 3.0: Remove Bugs, Easy GUI, More Accurate, Updated Version