The SQL MDF recovery software offers an easy-to-use solution for recovering SQL Server MDF files. Utilizing enhanced recovery procedures and delivering stellar performance, this tool can restore MDF files quickly and with minimal effort.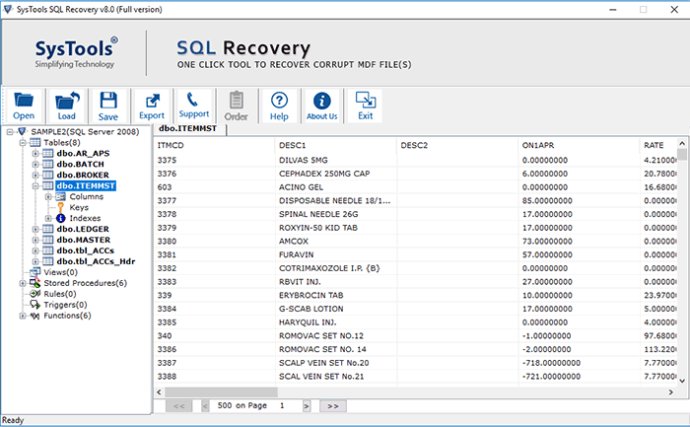 If you're looking for a powerful software that can recover MDF files, which have been corrupted due to natural disasters, system failure, and virus attacks, then the MDF Recovery Tool is the perfect option for you. This sensational tool allows you to repair the SQL Master database without any data loss.

With the MDF Recovery Tool, users can perform SQL server MDF recovery process and retrieve SQL databases efficiently. Additionally, the software is capable of repairing tables, stored procedures, triggers, views, and more without distorting the original data.

Developed with the best-qualified team, the MDF file recovery utility is a user-friendly software that can recover databases from corrupted MDF files in just a few simple steps. To ensure your satisfaction, you can download the demo version of the SQL recovery software from our website, which will give you an idea about its working capabilities. However, please note that the demo version only previews the recovered items. To save these recovered objects, you'll need to purchase the full intact license version of the MDF Recovery Tool for just $249.

For a better understanding of the software and its features, please visit our website at www.bkfrecovery.net/mdf-recovery.
What's New
Version 8.0: N/A