MegaLabel is a WYSIWYG label design software that simplifies label creation, editing and printing for all industries. It's user-friendly, yet features a rich interface to create professional labels with ease.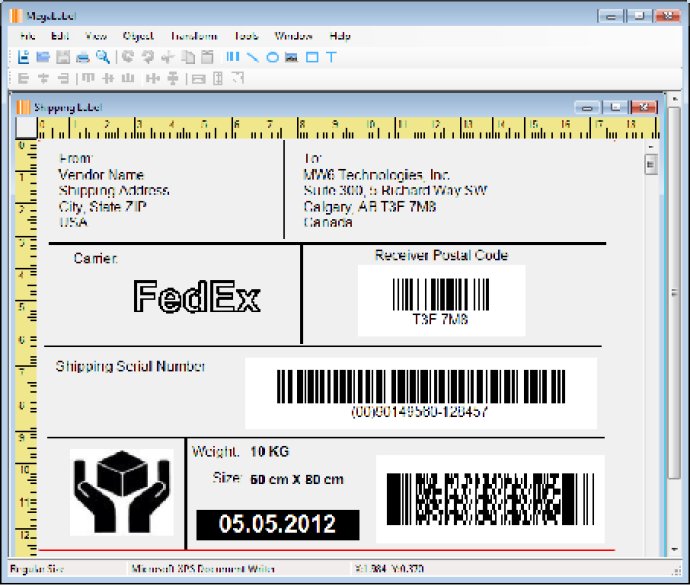 This software boasts several impressive features that make it stand out from the crowd. The user interface is simple, intuitive, and elegant – making it accessible even to those who are not technologically savvy. Additionally, it leverages cutting-edge Microsoft .NET technologies, ensuring optimal performance at all times.

One of the standout features of this software is its ability to support around 100 barcode types, 52 languages, and over 1000 label templates. It even supports Unicode text, roll, sheet, and fanfold labels. Furthermore, it is compatible with all Laser, Inkjet, and Thermal printers, ensuring seamless integration with your existing hardware.

The software comes pre-loaded with image and icon galleries, but users can also create and save their own custom label templates. Data sources are also supported, with bundled CSV files and compatibility with major database engines via OLE DB and ODBC. This includes Access, Excel, SQL Server, ORACLE, FoxPro, and dBase.

In addition to its impressive feature set, this software offers a range of customization options. Labels can include barcode, line, oval, picture, rectangle, and text objects, and offer 50%, 150%, 200%, 300%, and 400% zoom ratios. The settings of the label editing area are also configurable, including grid line style, grid color, editing area background color, ruler background color, ruler fore color, ruler cursor color, label border color, and object marker shape, color, and filling options.

Finally, users have the ability to configure the maximum number of recent files and the maximum length of recent file names, ensuring a personalized experience tailored to their needs. Overall, this software is a powerful, flexible, and versatile tool for all your printing needs.
What's New
Version 3.0.0: N/A