This software helps you to enhance your memory skills by teaching you to memorize numbers, playing cards, names, and faces. You will also learn to use your brain as a calculator for mental arithmetic operations like addition, multiplication, and square root calculations.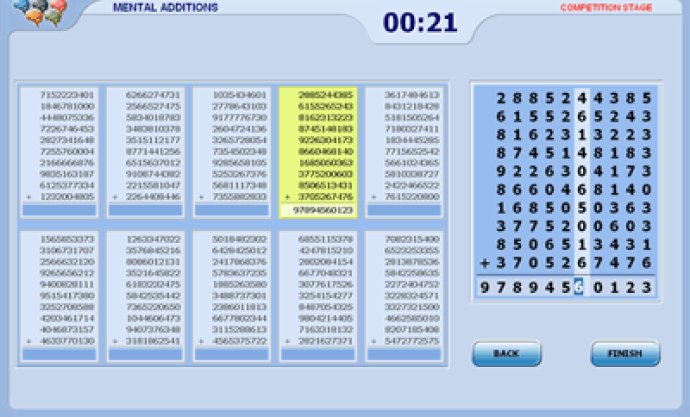 If you're looking to prepare for Memory Olympiads or other memory contests, look no further than this software. With features designed to help you memorize thousands of numbers, playing cards and faces, you'll be sure to impress at competitions.

In addition, you'll be able to use your brain as a human calculator, practicing mental calendars, additions, square roots, and more. The software even teaches photographic speed reading techniques, helping you to read and retain information faster than ever before.

No matter your goal, whether it's to become a top memorizer or mental calculator, or even a memory champion, this software is a must-have. Don't wait to get started on the path to success.
What's New
Version 1.0: This is first release.