MEO is a software tool that enables users to encrypt and decrypt files regardless of the file type, ensuring protection against unauthorized viewers. Incorporating the latest data encryption technologies, MEO provides a powerful platform for safeguarding sensitive data.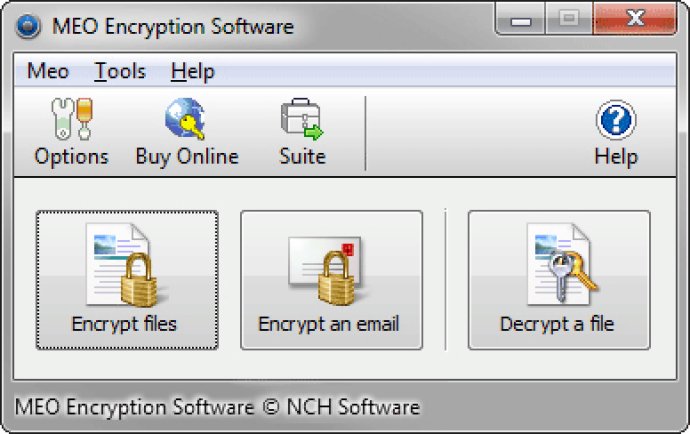 If you're someone who values digital security, you'll love MEO - a powerful data encryption application that's perfect for encrypting or decrypting files of any type, including Microsoft Word, Excel, and PDF documents. By utilizing the latest encryption technology, MEO ensures that your sensitive data is safe from unauthorized viewers.

MEO's no-fuss, intuitive interface is perfect for even the most inexperienced users, who can protect their data quickly and easily. What's more, MEO also features the ability to create self-extracting encrypted files so that you can open them on any Windows PC, even if MEO isn't installed. All you need is the password to access these encrypted files, and you're good to go!

Some of the great features of MEO include the ability to easily encrypt data from a single button click, decrypt encrypted files, create self-extracting encrypted files that are accessible from any Windows PC, and encrypt or decrypt entire folders of data. Additionally, MEO offers Windows Explorer right-click menu integration, automatic logging of all encryption operations, and the creation and verification of checksums (MD5, SHA-1, Tiger Tree).

Overall, if you're looking for a reliable and easy-to-use data encryption software, MEO is definitely worth considering. Its simple and intuitive interface, combined with its powerful encryption features, make it an excellent choice for anyone looking to protect their valuable data.
What's New
Version 2.18: Major Update