Message Parse is a software tool that extracts text-data from email messages for use in other applications. It works with popular email platforms including Outlook, Outlook Express, Eudora and supports POP3.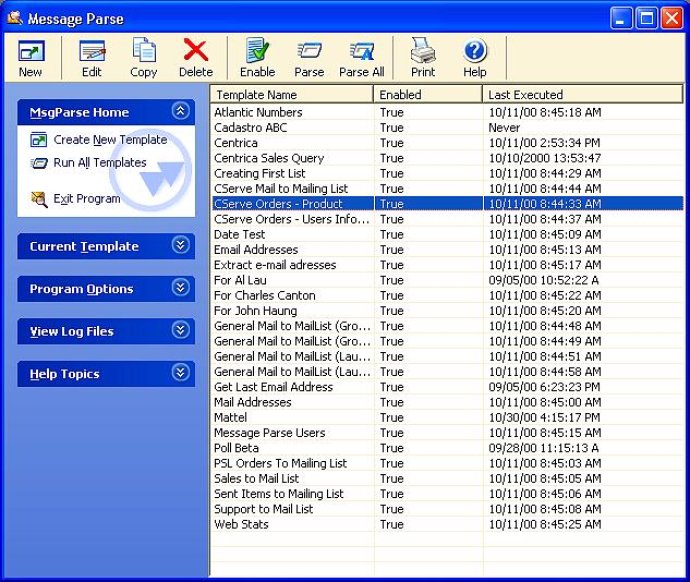 MsgParse is an email processing software that automates data transfer from email messages to other applications. With this software, users can avoid typing mistakes and eliminate the need for copy-pasting. The data extracted from the email can be saved into a flat file format that can be easily imported into other programs. This includes spreadsheets, databases, contact management software, and other programs that can import data.

One of the highlights of MsgParse is its ability to write data directly to database programs such as Access and SQL. This software saves users time and resources by handling tasks that are typically done manually. This includes maintaining mailing lists, importing online orders, and processing web form results from a website or from other Internet services.

MsgParse supports POP3 mailboxes and popular email clients such as Microsoft Outlook, Outlook Express, and Eudora. Using this software is easy, as users can create templates that instruct the program on what data to extract and where to find it. The software's scripting capabilities also allow users to manipulate the extracted data according to their needs. Users can even add or remove data before it's sent out to the output file.

Automation is made possible through MsgParse's compatibility with any scheduler or macro tool. This software is a great tool for users who handle a large volume of emails and need to organize and process the data quickly and effectively.
What's New
Version 3.40: Maintenance