Metamorphosec QR Code Generator is a software tool that enables users to generate QR Codes for various purposes. It offers support for single and batch processing and can generate 9 types of QR Codes, including free text, business card, calendar event, email, geolocation, phone contact, SMS, URL, and wireless network.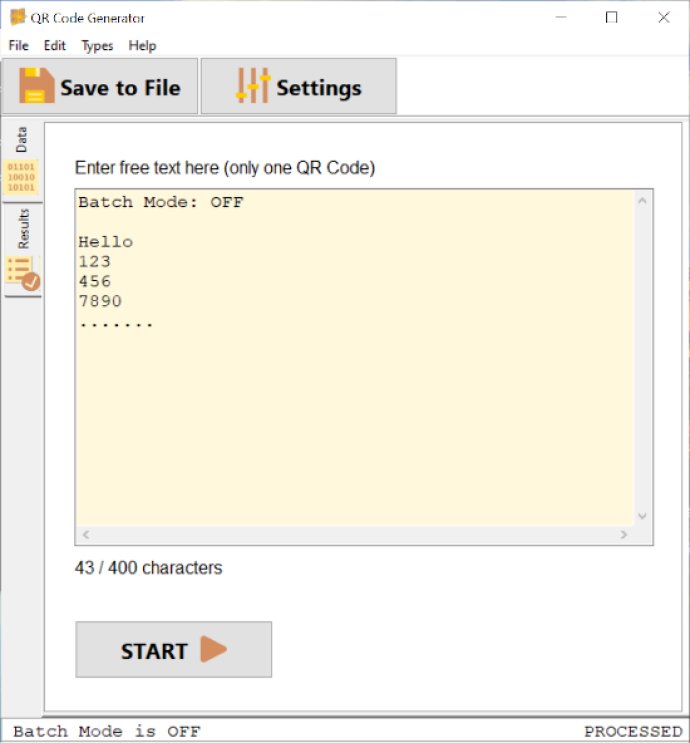 Metamorphosec QR Code Generator is a versatile software that allows users to generate QR codes with ease. The software supports both single and batch processing, making it convenient for users who need to generate multiple QR codes. Metamorphosec QR Code Generator also supports 9 types of QR codes, including free text, business cards, calendar events, emails, geolocation, phone contacts, SMS, URLs, and wireless networks.

One of the best things about Metamorphosec QR Code Generator is its Live Preview feature. This feature allows users to view the actual generated QR Code before saving it. Additionally, users can save their generated QR Codes in multiple file formats, including JPG, PNG, BMP, GIF, and TIFF.

Although the UNREGISTERED version of Metamorphosec QR Code Generator has some limitations, it is still a great tool for personal use. The software only allows users to save their generated results in the Saved Images folder on the Desktop, and it can only encode up to 400 characters. Additionally, the Batch Mode and Settings features are disabled, as well as some features on the Types Menu. Users can purchase a license key to unlock all features and enjoy full access to the software.

Overall, Metamorphosec QR Code Generator is a reliable and user-friendly software that makes QR code generation a breeze. Its range of features and compatibility with different file formats makes it a valuable tool for individuals and businesses alike.
What's New
Version 5.1.0: https://metamorphosec.com/Files/Changelog/changelog_metqrcg.txt