SQL Recovery Tool is a dependable Windows software that efficiently recovers crucial data from corrupt MS SQL database files. It conducts uninterrupted recovery and is an extensive product from the organization.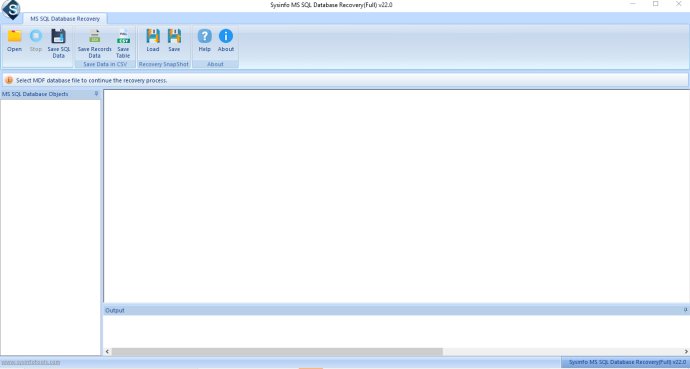 The Microsoft SQL Repair Tool is a widely used and trusted option on the market. This software excels at easily recovering file objects, allowing you to recover tables, views, stored procedures, programmability, triggers, default, and functions all with high accuracy. Users can take advantage of two recovery modes ("Standard" and "Advanced") for different levels of corruption. Standard mode is suitable for minor corrupt files while Advanced mode is reserved for more significant issues.

One of the best features of this software is its compatibility with all major compressions on SQL database tables, including ROW-level, PAGE-level, and Unicode compression. Furthermore, the tool provides users with the option of saving recovered data in SQL Server database format or SQL Server compatible script format. This allows for greater flexibility in the recovery process.

Another key aspect of the Microsoft SQL Repair Tool is its unique Exporting Feature. This tool allows users to export data and schema as per their needs. The software offers several different exporting options, including exporting with schema and data, only exporting schema, and more. Users can preview recovered data in the preview pane, allowing them to examine the previews before saving new files. This option provides added personalization so that users can restore the selected objects as per their needs.

The authentication mode is another critical aspect of the Microsoft SQL Repair Tool. This feature allows users to use recovered files for both Windows and Server Authentication. The software also offers great compatibility with MDF database files created with the renowned Microsoft SQL server versions. The tool works well with all versions of Windows-based operating systems, including Windows 10, 8, 7, Vista, and more.

Overall, the Microsoft SQL Repair Tool is an excellent option for anyone tasked with recovering SQL files. With its numerous features, compatibility with various SQL server versions, and ease of use, this software is a must-have for anyone who needs to recover lost files.
What's New
Version 22.0: New version is launched with multiple advanced features.