MP3Resizer compresses MP3 files and audio books, optimizing the storage capacity of your portable MP3 player. Reduce the size of your files effortlessly and effectively with MP3Resizer.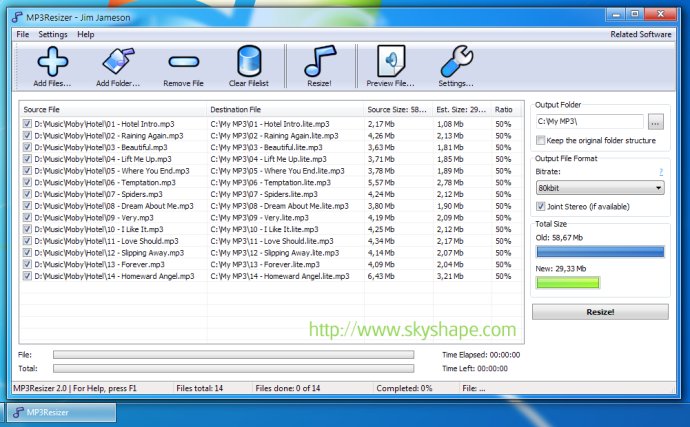 If you're struggling to reduce the size of your MP3 files, look no further than MP3Resizer. This software is specifically designed to optimize the capacity of your portable music player by compressing your MP3 files. This is particularly useful when listening to MP3 files or audio books on mobile devices such as phones, MP3 players and Pocket PCs.

With limited storage capacity on most portable MP3 players, it's a shame to waste precious megabytes. Thankfully, MP3Resizer can compress your files to a size that's more than three times smaller than the original file size. This means you can upload three times more music to your MP3 player than before.

Overall, MP3Resizer is a great solution for anyone who needs to resize MP3 files. It's simple, efficient and can save you a lot of headaches in the long run. Give it a try and optimize your music library today!
What's New
Version 2.2.1: This is a bugfix release and contains no new features.