"Multiply In Your Head" is a helpful software for enhancing your mental multiplication skills up to many digits. With this software, you can easily learn to multiply large numbers in your mind while tracking your response time and success rate using its built-in statistics feature.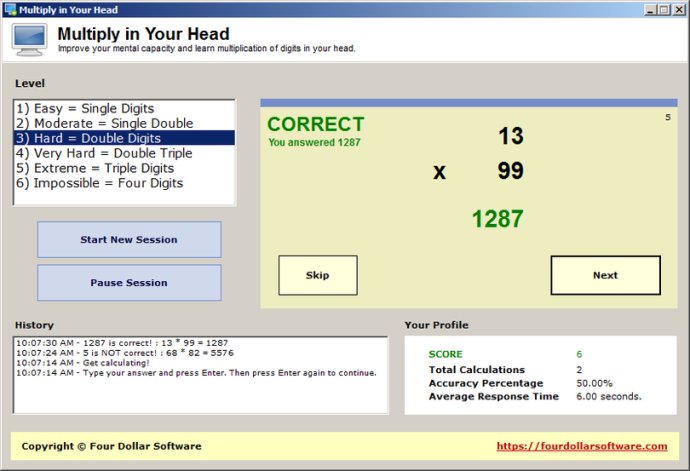 If you're looking to sharpen your mental multiplication skills, then the Multiply In Your Head software is the perfect tool for you. This software is designed to teach you to multiply large numbers quickly and easily in your head, even with many digits involved.

This program comes equipped with an in-built statistic tracker, allowing you to keep tabs on your progress as you practice. You'll be able to monitor your success rate and response time as you work towards becoming a more advanced mental multiplier.

With six levels of difficulty to choose from, ranging from easy to impossible, this software is great for anyone who wants to challenge themselves and improve their mental tenacity. So if you're ready to take your mental multiplication skills to the next level, give Multiply In Your Head a try today!
What's New
Version 1.0: No Recent Changes