NoProb Backup is a free software designed for creating backups of important data. It allows you to easily transfer backed up data to external devices for enhanced security.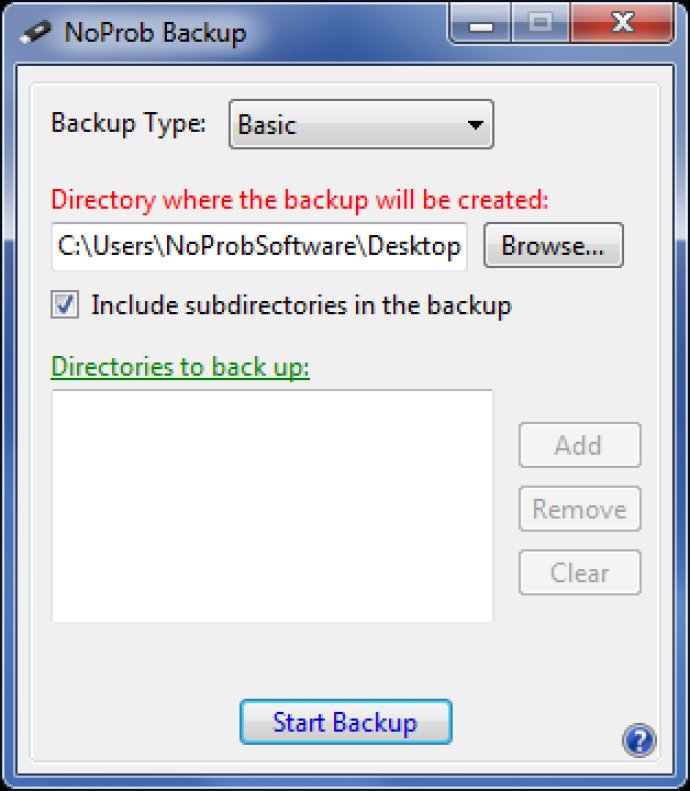 If you're looking for a free software that can backup all your valuable data, then you might want to try NoProb Backup. This utility program lets you create a backup of your files and folders with relative ease. Once you initiate the backup process, you can transfer the backup files onto an external device such as a hard drive or USB flash drive that guarantees your information's security.

What's great about NoProb Backup is that creating a backup is just a matter of a few clicks. The process is simple, and the software comes with an easy-to-use interface. You don't need any technical knowledge or skills to use this software. In addition, you can track the progress of the backup in real-time, so you know how much time you need to wait before the backup is completed.

Another advantage of NoProb Backup is that it provides flexibility. You can start or stop the backup process whenever you want. If you need to pause the backup process and resume it later, you can do that easily. As a result, you won't have to worry about losing your valuable data if you need to stop the process halfway through.

Finally, NoProb Backup doesn't require any installation. This means that you can use the software without worrying about it taking up valuable space on your computer. The software is also lightweight and won't slow down your system as you're backing up your information.

Overall, NoProb Backup is an excellent utility program to have if you want to keep your data safe and secure. With its user-friendly interface and flexibility, you can easily create a backup of all your important files and folders without any hassle. Plus, you won't have to worry about spending a single penny for it.
What's New
Version 1.0: N/A