The software is a VPN that provides fast and secure online privacy and security for Windows, Mac, iOS, Android, and routers. With 390+ servers in 60+ countries, it is one of the fastest VPNs available.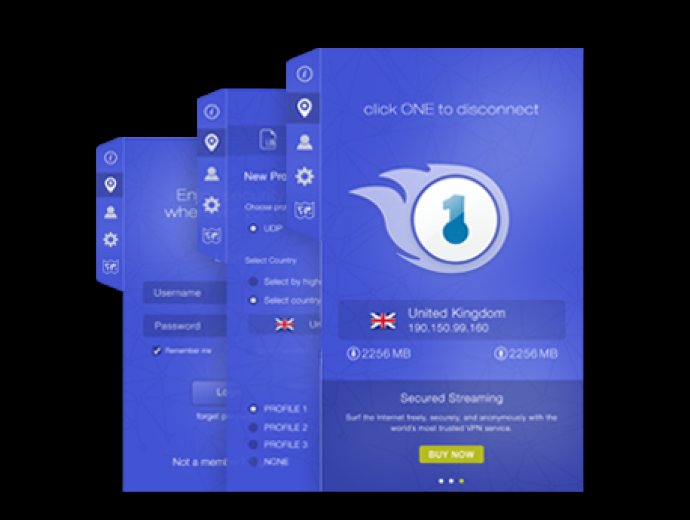 OneVPN is a top-tier VPN service that promises lightning-fast speeds and unbeatable security for all your online needs. Whether you're browsing the internet on your Windows, Mac, iOS, or Android device, OneVPN has got you covered with its cutting-edge VPN technology and global network of 390+ servers in over 60 countries.

One of the key selling points of OneVPN is its comprehensive set of VPN features that come built into the app - there's no need for any additional configuration or setup. With OneVPN, you can enjoy unlimited sessions, interactive setup tutorials, and a host of other premium features that will take your online experience to the next level.

If you're looking for even more from your VPN provider, you can subscribe to OneVPN's premium service and gain access to exclusive features like multi-logins, cap-less bandwidth, and multi-device and multi-OS support. With this premium service, you'll be able to use OneVPN on all your internet-connected devices and enjoy seamless privacy and security across all of them.

At OneVPN, customer feedback is taken seriously and the team is always looking for ways to improve the service. If you have any questions, comments, or concerns, you can reach out to the OneVPN support team or connect with them on social media to stay up to date on the latest news and updates.

Overall, OneVPN is a top-notch VPN service that delivers on its promises of fast speeds and uncompromising security. If you're in the market for a VPN provider that can keep you safe and secure online, look no further than OneVPN.
What's New
Version 2.0: Bug fixes and Improved U.I