Mailconverter's Outlook PST Splitter tool is a safe and secure utility to divide PST files by size, date, and email ID. It is the company's most valuable production, ensuring efficient and easy management of PST files.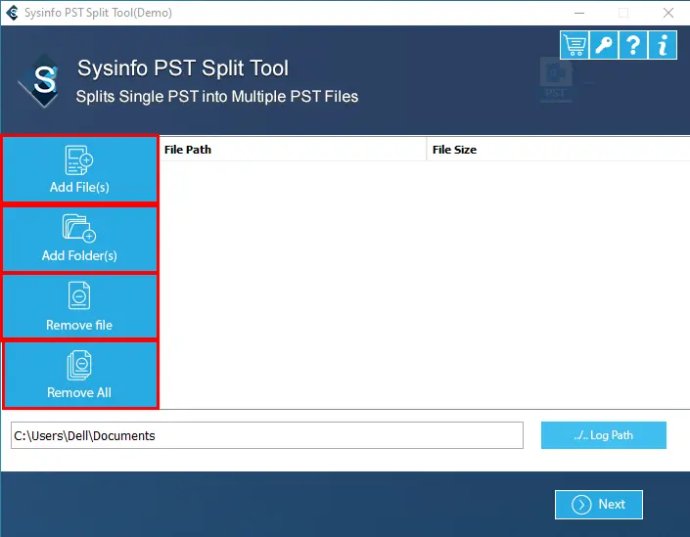 The Outlook PST Splitter free Tool is a highly popular utility in the market, trusted by many users. It has the ability to split PST files into multiple PST files, while avoiding any corruption issues that arise from oversized PST files. The tool has been designed to handle severe issues such as Outlook corruption due to file size restrictions, file management, server performance, and many other factors. The software's reliable splitting of specific PST files ensures that users do not have to spend extra time and effort.

Users have the option to encrypt new or resultant PST files as the software allows for encryption. Additionally, users can create a single PST file or individually separate PST files for each specific folder. This standalone utility is available in the market for free and is proficient in rendering the whole splitting process in a completely safe mode, leaving users worry-free.

The PST Splitter offers various options to split bulky PST files by date, size, Email Address, making the PST files more manageable. The software has a super easy-to-use GUI that makes it effortless for both technical and non-technical users to work with. Users from any background can easily break PST files into multiple PST files and get rid of the oversized PST file.

Furthermore, users can download the demo version from the official website, which allows them to split and save 50 PST files. Overall, the Outlook PST Splitter free Tool is a highly recommended software that makes splitting PST files easy, safe, and efficient.
What's New
Version 21.9: Support all the versions of Outlook