PDF No-Copy for Desktop is a free software program that enables users to add DRM restrictions to their PDF files. By doing so, users can disable the copy/paste function in their PDF files and protect their content from being copied or distributed.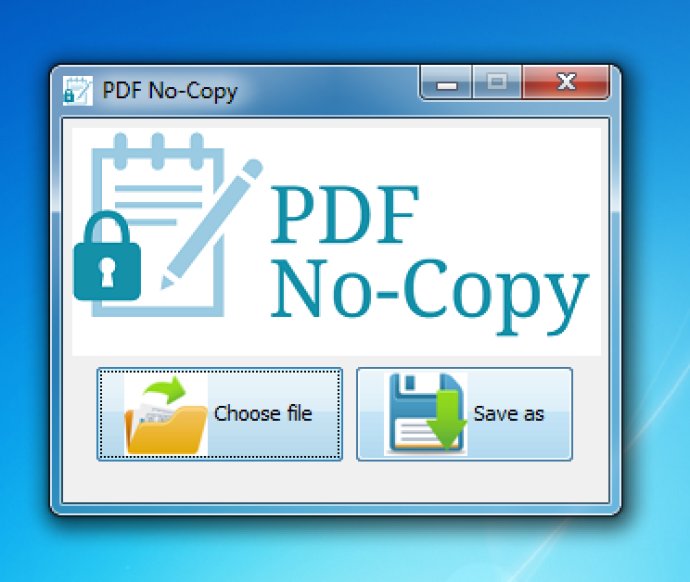 PDF No-Copy for Desktop is an impressive software that allows users to add Digital Rights Management restrictions to PDF files. This free and straightforward program helps users protect their sensitive information by disabling the copy paste function in PDF files, thereby preventing unauthorized copying and usage by others.

The software ensures that content sharing does not result in giving away critical information too quickly. By adding DRM protection and disabling the copy paste function, the software makes it challenging for plagiarism and content theft.

It's worth noting that not all PDF readers respect these DRM restrictions. Therefore, if you seek to prevent copying your PDF content entirely, paid services (as described on the website online-pdf-no-copy) are an ideal option.

In summary, PDF No-Copy for Desktop is an invaluable tool that helps any user ensure that confidential information is safe from unauthorized access, copying, and usage, thus providing peace of mind.
What's New
Version 1.0: It's Brand new - Try it now!