PDF Page Lock is a software that secures PDF files by allowing users to lock or hide individual pages with password encryption. It ensures selected pages are confidential while others remain accessible.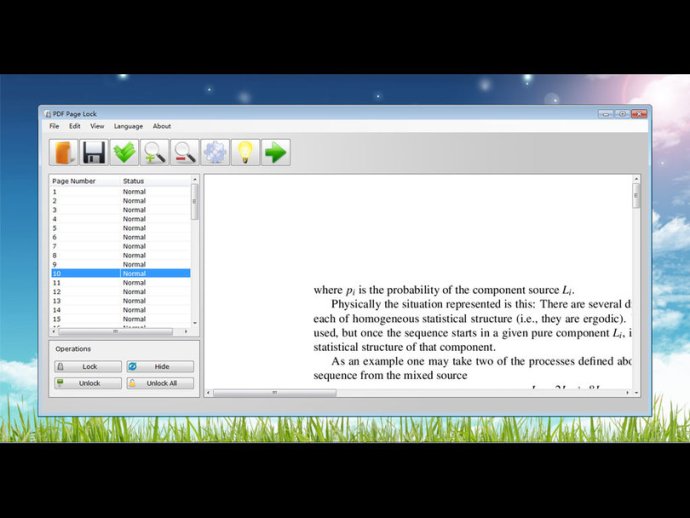 PDF Page Lock is a reliable software that allows users to secure sensitive information by locking or hiding selected pages of a PDF document through password encryption. This software provides users with the option to protect specific pages while leaving the rest of the PDF file accessible.

One of the significant benefits of using PDF Page Lock is that there's no need to encrypt the whole document. With this software, users can efficiently secure their PDF files by protecting only the relevant pages. Plus, they don't need to install any third-party software to view the locked pages on other computers. Hence, it's an ideal solution for individuals or companies that need to share or send protected PDFs.

PDF Page Lock is an easy-to-use software that ensures the safety and privacy of sensitive data. Its intuitive interface and straightforward controls make it simple for non-tech-savvy users to lock or hide pages, even those who have limited knowledge or experience working with PDF files.

In conclusion, PDF Page Lock is a valuable software that provides users with an efficient way to secure their PDF documents. By allowing them to lock or hide specific pages with a password, users can protect their important information while keeping the rest of the content accessible. Moreover, its seamless integration with the PDF file format makes it convenient and practical for everyday use.
What's New
Version 2.0: N/A