Picture Vampire is an advanced software that allows users to search and easily download millions of pictures from the internet. Its HTML analysis engine makes it possible to download a variety of picture and even Flash files with ease.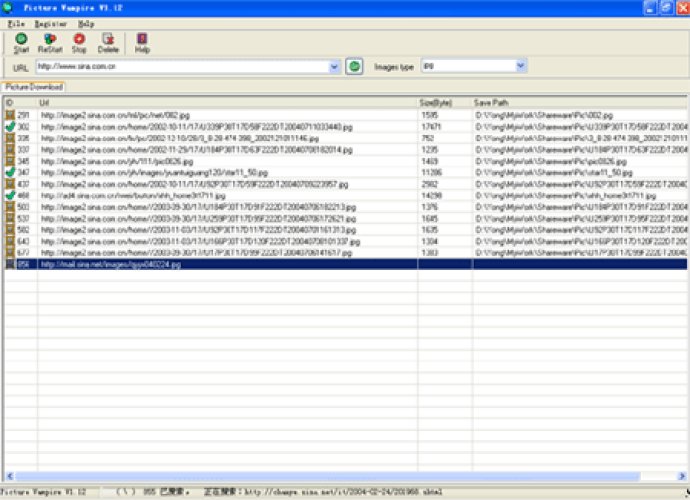 Picture Vampire is a remarkable software that offers a vast collection of images available to search and download. Its advanced HTML analysis engine allows for easy download of various types of pictures, including Flash files.
The software's standout feature is its robust picture filter engine, which functions efficiently to filter pictures promptly based on size and other configurations you have set. With Picture Vampire, you can choose to download High-definition photos, Animation GIF pictures, Wallpapers, and many more types of images with ease.
Overall, Picture Vampire offers a user-friendly solution for everyone looking to download multiple images from the internet. Its advanced features make it an excellent choice for professionals and beginners alike.
What's New
Version V1.30: N/A
Version V1.35: N/A
Version V1.30: N/A