Plasma Colors is a striking OpenGL screensaver that showcases smooth plasma animation and impressive transition effects in 4K resolution. Featuring red, blue, yellow, and green mixing and shining effects, this screensaver is abstract and free.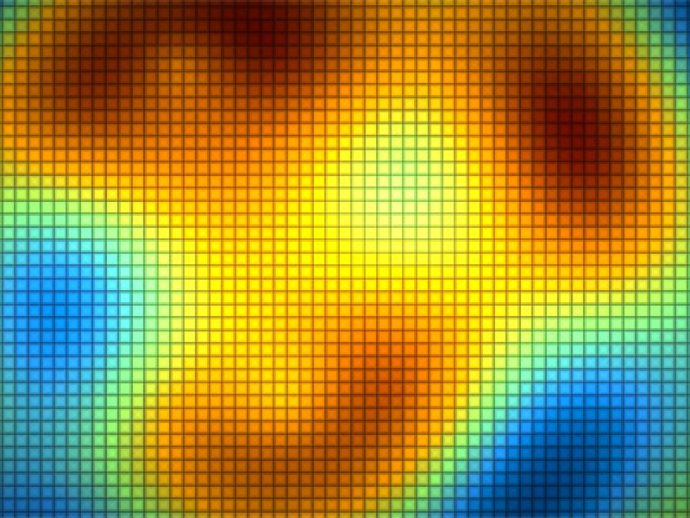 Plasma Colors is an amazing screensaver that offers smooth plasma animation and transition effects. This OpenGL screensaver is specially designed to add a touch of beauty and color to your computer screen. With its eye-catching abstract design, Plasma Colors screensaver is perfect for anyone who wants a screensaver that is not only fun to watch but also calming.

The screensaver boasts of mixing and shining effects of red, blue, yellow and green colors. Each of these colors comes with its plasma temperature, making the effects even more realistic. Red is the hottest, while blue is the coolest. These colors mix and interplay with each other in the most mesmerizing way, creating a unique visual spectacle that will leave you captivated for hours on end.

To add more creativity to the screensaver, the rendered picture is divided into cells that have falling edges. This creates a more unusual and exciting screensaver that is different from anything else available today. When overlayed on these cells, the picture comes to life in a unique and exciting way.

One of the best things about Plasma Colors is that it is free to download. There is no cost involved, and you can enjoy the screensaver from the comfort of your home or office. So, if you love watching stunning visuals and want a screensaver that can help you unwind and relax, then Plasma Colors screensaver is the perfect choice for you. Download it today and get ready to be amazed!
What's New
Version 2.0: New Release