RMCA Pro is a portable auto-accompaniment software that emulates a high-quality MIDI keyboard. It is designed to work on any portable media and installs in one directory. It offers all major features of a MIDI keyboard and is ideal for musicians on the go.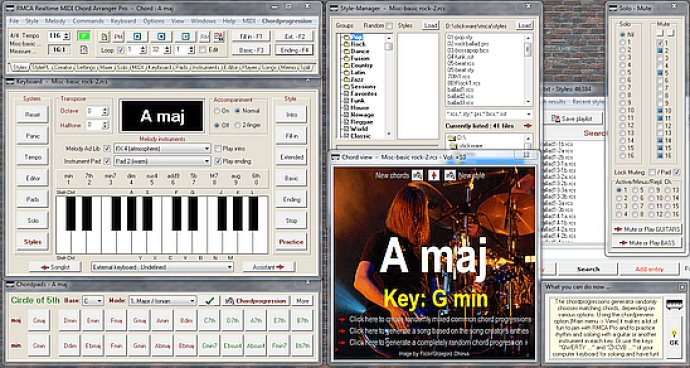 If you're looking for a high-quality MIDI keyboard but want the convenience of software, Portable RMCA Pro might be the solution you're searching for. This auto-accompaniment software is loaded with fantastic features such as chord recognition, style creator, lead sheet editor, and a recording section. With up to 16 fingered and 10 two-finger chord types, MIDI-Import/Export, and about 30 demo styles, it's everything you need in one program.

A standout feature of Portable RMCA Pro is its ability to produce an accompaniment style from any MIDI input, whether it's from a file or live music. Plus, the software is designed to be portable - take it with you on a USB stick, and it runs directly from the stick. Install it in one directory tree and enjoy all of its benefits on-the-go.

Overall, Portable RMCA Pro is a fantastic option for those seeking the functionality of a MIDI keyboard but without the bulk or expense. Its versatility and portability make it a valuable addition to any musician's toolkit.
What's New
Version 4.2.8.8: New functions, some enhancements, many improvements and a few minor bugfixes.