A postcard collection management software, Postcard Organizer Deluxe is designed for Windows users including postcard enthusiasts, hobbyists, dealers, and clubs.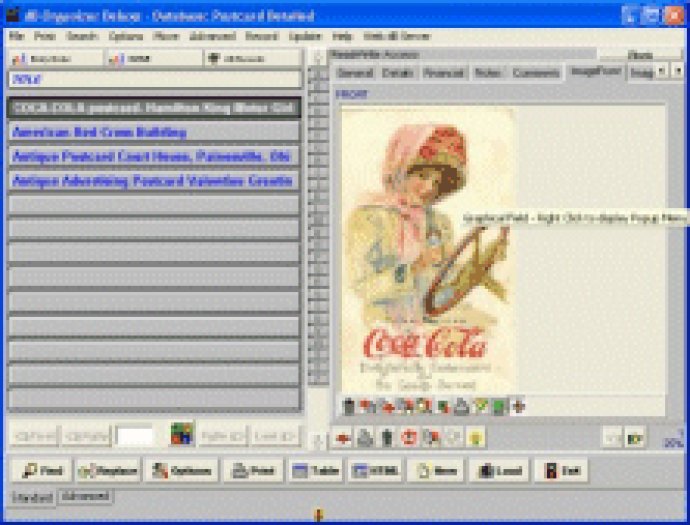 If you're a postcard collector, hobbyist, dealer or club, look no further than Postcard Organizer Deluxe - an exceptional software available for Windows. Its primary function is to help you catalog, organize and manage postcard-related data with ease.

The intuitive interface of Postcard Organizer makes it particularly accessible to database novices, with ready-to-use postcard inventory solutions at your fingertips. There are two options for organizing your postcards: Postcard Basic or Postcard Detailed. The former is perfect for those who want to maintain data about their postcards in a quick and straightforward manner. The latter is perfect for those who want to get into the nitty-gritty details of their postcard collection.

In addition to organizing your collection, Postcard Organizer Deluxe also offers additional features such as a glossary that's perfect for maintaining a dictionary of postcard terms. Furthermore, you can use the software to organize information about online postcard dealers and auctions, access accounts and other postcard resources with ease. Lastly, there is a feature to help you organize postcard-related contacts - streamlining your communication with others in your postcard community.

Overall, Postcard Organizer Deluxe is an excellent software for anyone looking to organize and manage their postcard collection. With its intuitive interface and additional features, it's a must-have tool for postcard enthusiasts.
What's New
Version 4.21: improved print reports, new web help topics, new database templates, label templates, database designer