This software plugin enables users to play CD+G (CDG and BIN files) as well as MP3+G karaoke formats on any DirectShow multimedia player, such as Windows Media Player.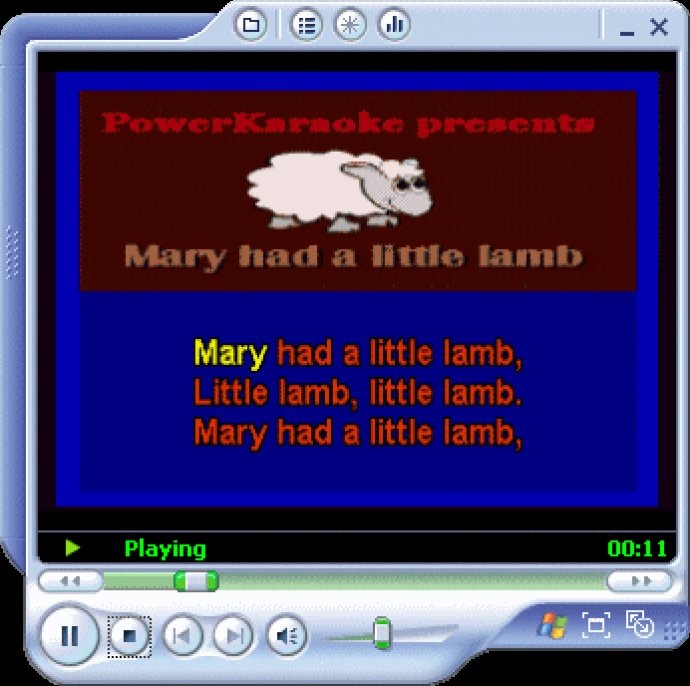 If you're looking to take your karaoke game to the next level, look no further than Power CD+G Filter. This powerful software extension for Windows Media Player brings CDG karaoke, including CD+G and MP3+G files, as well as BIN karaoke files into your multimedia player of choice.

One of the standout features of the Power CD+G Filter is its ability to work seamlessly with all of the features of Windows Media Player. This includes playlists, full screen mode, and more. Whether you're a seasoned karaoke pro or just looking to have some fun with friends and family, Power CD+G Filter makes it easy to get the most out of your karaoke files.

But that's not all: for serious developers and power users, the karaoke software developer version of the filter is also available on the official Power Karaoke website. Whether you're simply looking for a fun way to enjoy your music collection, or you're building your own custom karaoke applications, Power CD+G Filter is the ultimate choice for anyone looking to up their karaoke game.
What's New
Version 1.0.16: N/A