PrefixNE SOHO provides a comprehensive networking solution that empowers users with both power and control. Its simplistic installation process ensures that you have complete visibility and access to your network devices, allowing for quick and easy management.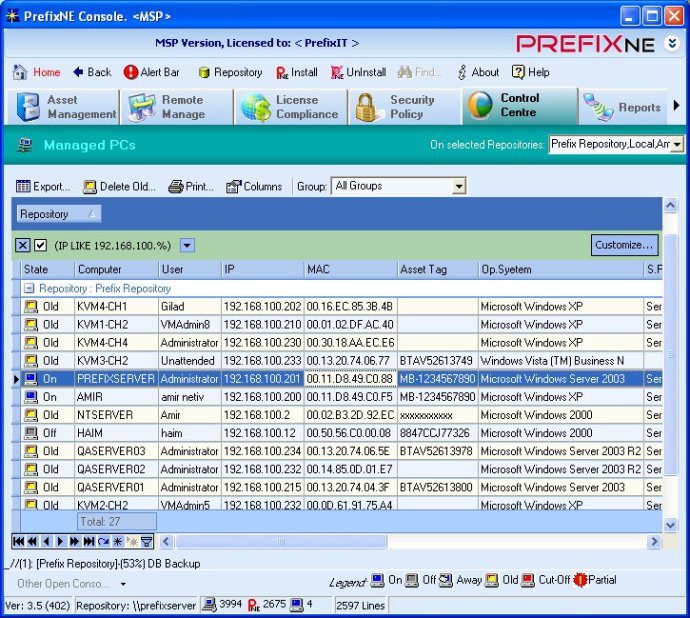 If you're looking for a comprehensive and powerful solution to manage your network assets, look no further than PrefixNE SOHO. This software gives you complete power and control over what's happening on your network PCs, including detailed information on software, hardware, and removable devices.

With PrefixNE SOHO, you can control who has access to each PC and which applications they can use. You can shut down PCs remotely and even install applications with just a push. The software also alerts you in real-time of any changes, allowing you to enforce policies and measure software usage without ever leaving your desk.

PrefixNE SOHO is incredibly easy to install and use, with a simple wizard-style installer and intuitive management console. It doesn't matter how complex your network architecture is – you can be up and running in minutes.

This software provides everything you need to secure and retain full control of your Small/Home office network assets. It saves you time, reduces risk, and boosts network availability and user productivity. The suite includes real-time asset management, software licensing and metering, policy enforcement, end-point security, task automation, critical alerts, and much more.

In six key areas, PrefixNE gives you more than other solutions: real-time asset management and control, business continuity, sheer simplicity, speed, security, and cost effectiveness. If you're an IT professional looking for an essential toolkit, this software is a must-have.
What's New
Version SOHO: N/A