This software recovers data from removable USB drives such as flash drives, memory sticks, SD cards, and more. It restores damaged files and retrieves multimedia content such as photos, videos, and audio files.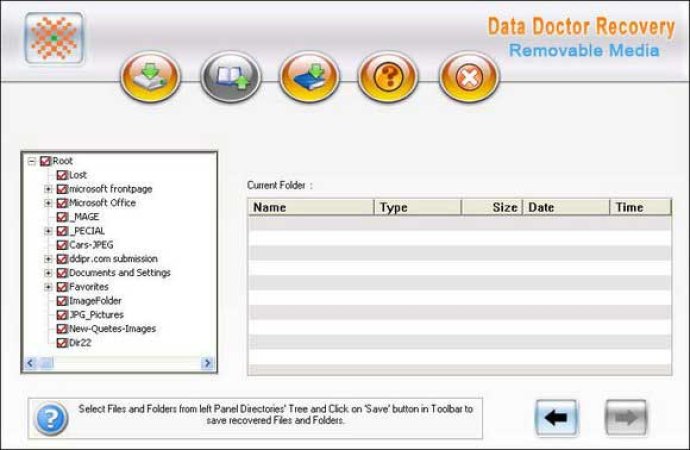 This software review is of a removable data recovery utility that is designed to recover all accidentally deleted files and directories. The program is specifically designed to recover data from removable media such as SD, miniSD, microSD card, MMC, RS-MMC card, xD-Picture card. This utility can restore all audio songs, video clips, movies, and games with extensions like GIF, 3GP, DBX, RAR, PNG, PST, PSD, MOV, MIDI.

The external USB data retrieval tool is a read-only and non-destructive application that can recover all the data even if removable memory sticks, thumb drives, or hard drives are crashed or corrupted. The restoration tool can restore inaccessible and damaged MPG, MPEG, AVI, WAV, BMP, RIFF, TIFF, JPG, JPEG files, even if your USB drives, zip drives, compact flash cards, and smart media have been formatted or reformatted.

This rescue tool supports the retrieval of unreadable or encrypted text documents, word files, excel sheets, PowerPoint pictures, like XLS, PPT, DOC, TXT, PDF, MDB from a pen drive. The utility also provides restoration of damaged digital camera photos and photographs from removable memory cards. The application can also retrieve corrupted mobile phone secure digital card MP3 MP4 songs, music, etc.

Some of the features of this software include:

- Recover all the deleted files from any type of removable drives and removable cards.
- Application restores inaccessible and corrupted digital pictures and songs from SD, xD, MMC card.
- The utility recovers data even if data is erased through PC viruses, worms, or any type of hardware or software malfunction.
- It has a very professional and trendy interface.
- Application supports recovery of encrypted data, long file name (LFN), unreadable text file from any removable media.
- The tool provides a user-friendly graphical user interface that helps the end-user to understand the software easily.
- The data rescue utility recovers deleted files on several operating systems, including Windows 98, 2000 advance server, 2003, ME, NT, XP Media Center 2005, Vista, Longhorn operating system.

Overall, this removable data recovery utility seems to be a reliable option for recovering lost or accidentally deleted files from different types of removable media. It has various features that make it user-friendly, and the ability to recover data from corrupt drives even when the data is encrypted or the file names are long is an added advantage.
What's New
Version 4.0.1.5: Added support for latest removable drives and removable cards