PromptPal is a modern command line tool that eliminates the frustrations of the old Windows Command Prompt. It allows users to easily compose commands and view the results in a modern and helpful Windows application.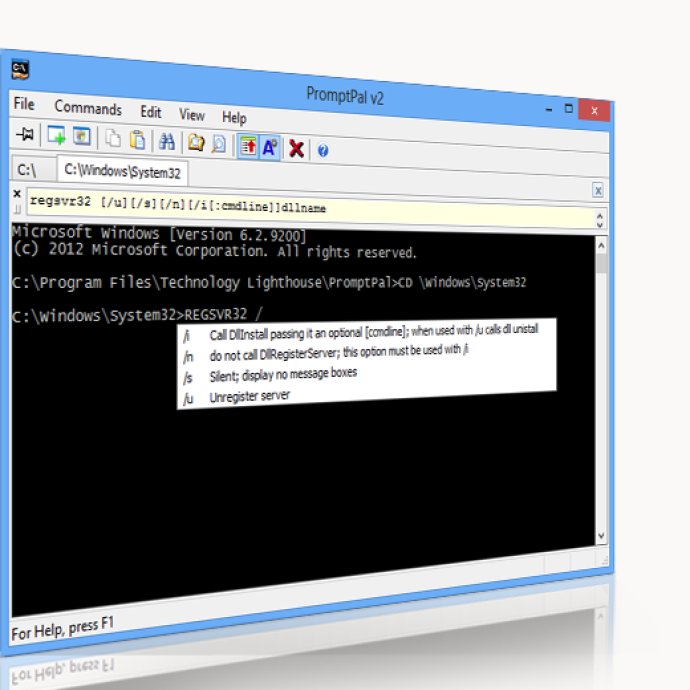 PromptPal makes it possible to eliminate the frustrations that often come with using the old Windows Command Prompt. As a thoroughly modern command line tool, PromptPal offers a range of features that can help make the command prompt console a much friendlier and more helpful Windows program.

For starters, PromptPal functions as a replacement GUI for the command prompt console, which used to be known as the DOS prompt. It still routes all instructions through Microsoft's reliable command processor, but in a way that's much easier to use.

One of the key benefits of PromptPal is its high degree of configurability. You can customize the tool to suit your preferences, and it also offers Windows-style editing, command completion, syntax help, command history, save to file capabilities (ideal for creating batch files), and integration with Windows Explorer.

In addition to these features, PromptPal offers even more functionality with an optional band that lives on your Windows taskbar. This tool acts as a hybrid of the Windows "Run..." box and the command prompt, giving you even more flexibility and control.

Overall, PromptPal is an excellent choice if you're looking for a powerful and easy-to-use replacement for the traditional Windows Command Prompt. Its modern design and range of features make it an essential tool for anyone who needs to work with the command prompt on a regular basis.
What's New
Version 3.0: Major update for 64 bit Windows, and Windows 10.