PureVPN's redesigned Mac VPN client offers hack-proof encryption and IPsec protocol, along with multi-language support, a revamped UI, and StealthVPN Protocol. It is compatible with OSX Sierra.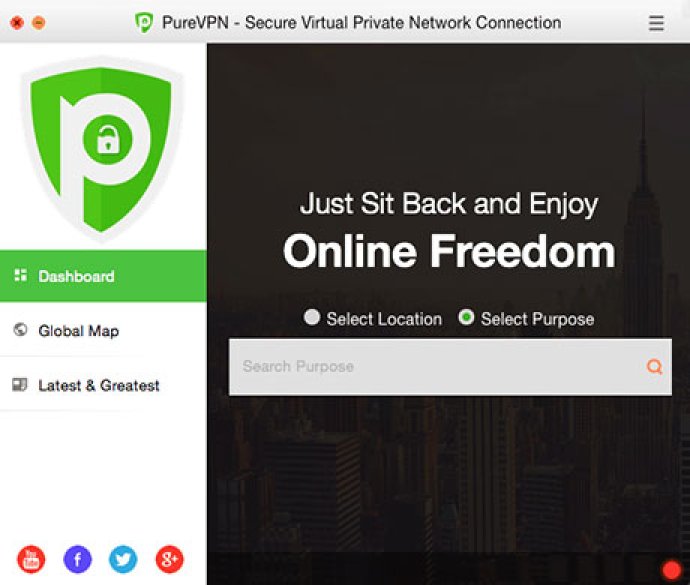 If you're looking for the best VPN service, look no further than PureVPN. This industry-leading VPN service offers state-of-the-art encryption, complete anonymity, and dozens of features. And now, PureVPN's VPN client for Mac has even more to offer.

At the forefront of online privacy and security, PureVPN's Mac VPN client boasts premium encryption to keep you secure while browsing. Recently, a number of exciting changes have been made to the app, including the integration of Stealth VPN and a new protocol: IPsec. What's more, the app is now compatible with OSX Sierra and features an improved UI, with users able to connect and disconnect directly from the status bar.

PureVPN's Mac VPN client also offers multilingual support in eight different languages, including English, German, Spanish, and French. And with the auto-reconnect feature, you can rest assured that you stay connected even if the VPN connection drops.

In addition to improved UI and multilingual support, PureVPN's Mac VPN client allows users to select the best configuration for a particular purpose with just one click. And with all user data encrypted, you can be sure you're safe on any wireless connection.

Best of all, PureVPN's Mac VPN client has been optimized to work with all versions of OS X Sierra, so you can enjoy the best VPN service no matter which version of Mac you're using.
What's New
Version 7.2.2: You don't have to remember difficult usernames like purevpn0s, purevpn0d, etc. anymore! Simply use your email address & password to login to PureVPN apps and extensions.