Convert QBO files to CSV or Excel format and import them into Excel, QB Online, Xero or YNAB with ease. Review your transactions before converting and receive support both before and after your purchase. Simplify your financial record-keeping today!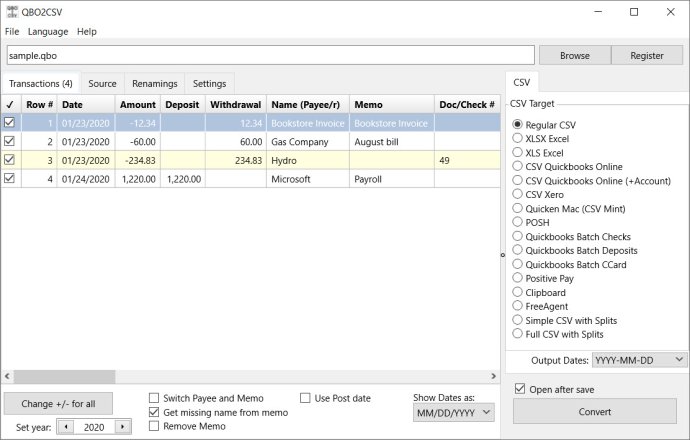 If you're someone who frequently deals with transaction files and their conversions, then you might want to check out this QBO to CSV/Excel conversion software. The best part about this program is that it allows you to access your converted files easily or even archive them for your future use.

Users can import these converted files into multiple excel-based platforms like QB Online, Xero, and YNAB. A unique feature of this software is that you can review your transactions before converting them into your desired format.

Additionally, the software offers a free trial with a limit of up to 10 transactions per file conversion. You may get support before and after purchase, ensuring that you don't face any issues with the software.

There's also a knowledge base provided that offers solutions to similar conversion problems, and a query section to get in touch with developers and other users. You can buy with confidence, knowing that there's a 14-day money-back guarantee in case you face issues with the software.

All in all, this software is an excellent tool to save time and avoid data entry and manual errors while converting transaction files.
What's New
Version 4.0.72: Maintenance release