Question Tools Editor is an e-learning tool used in 148 countries that requires no programming or scripting skills. With this fully-functional tool, educators can create interactive learning material, exercises, and tests for free.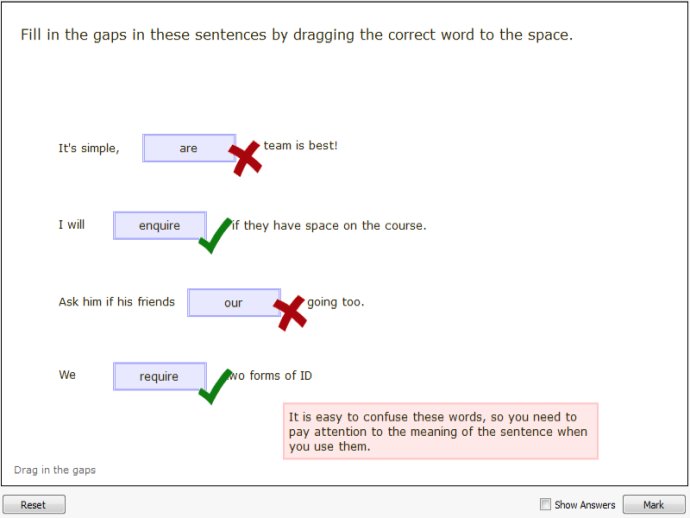 Question Tools Editor is an exceptional e-learning tool used in 148 countries that is both fully-functional and free. This software requires no programming, scripting, or HTML skills, which means that anyone can use it to create exciting and interactive e-learning lessons, exercises, and tests. Additionally, Question Tools Editor enables users to deliver their creations using any modern web browser without requiring any web browser plug-ins.

This software is incredibly user-friendly and easy to navigate, making it accessible to anyone who can use Microsoft Word. With a variety of question types, including Select (multiple choice), true/false, hotspot, menus, text answer, long-answer, and drag, users have the flexibility to create custom lessons and tests based on their specific needs.

Question Tools Editor also provides ready-to-use templates and effective styles features that permit users to create interactive lessons and exercises quickly. Moreover, the editor is capable of opening and testing multiple screens at once, handles pictures, sounds, and video in various formats like MP3 and MPEG, and allows for multiple feedbacks to be included in screens.

This software offers a wide variety of testing and lesson options, a multiple undo facility, and comprehensive help documentation to ensure that users can create the best possible content with ease. Additionally, there is a pasteboard feature which allows for quick dragging of text into place.

Overall, Question Tools Editor is a highly recommended e-learning tool that is both intuitive and powerful, making it an excellent choice for anyone looking to create interactive, engaging, and effective lessons, exercises or tests.
What's New
Version 4.3.0.0: Whole new version. Runs on Windows, Mac OS X and Linux
Version 4.3.0: Whole new version. Runs on Windows, Mac OS X and Linux
Version 4.3: Whole new version. Runs on Windows, Mac OS X and Linux
Version 4.2: Whole new version. Runs on Windows, Mac OS X and Linux