This software creates multilingual installations, file associations, and detailed documentation for PocketPC. It also offers a clean CAB-file and secure test mode. The Pro-Version includes redistributables such as NET CF for professional setups.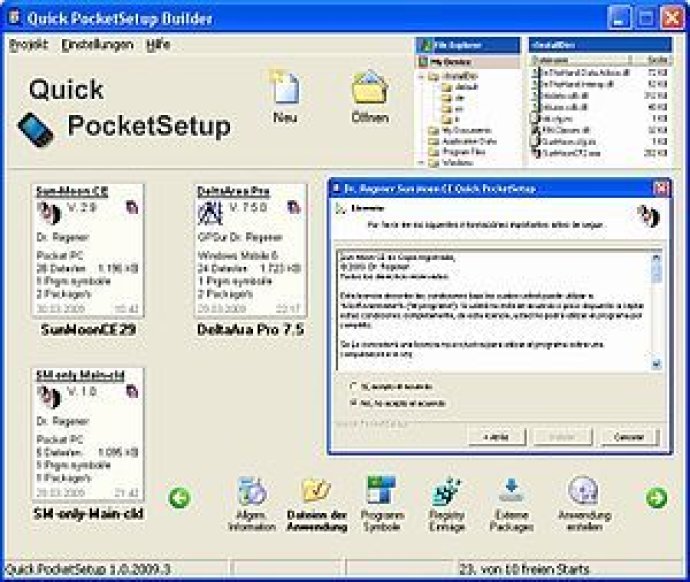 If you're in search of a reliable software that can help you create professional setups for Pocket PC, look no further than this tool. It offers a clear wizard that will guide you in creating an installation package that is ready-to-use.

With this software, you'll be able to create multilingual installations, shortcuts, and file associations, as well as use predefined standard license texts. Furthermore, you can customize setups according to your needs, and you'll have detailed documentation for each project you work on.

One of the best features of this software is its secure test mode, which ensures that your setups are secure and functioning correctly before they are deployed. You can also create clean CAB-files and different output formats such as exe, zip, and cab in one step.

If you opt for the Professional Version, you'll have access to optimized redistributables for .NET Compact Framework, Mobile SQL, and ADO CE, among others. Additionally, you can manage your own reusable components with ease.

Overall, this software is an excellent tool for anyone looking to create professional installations for Pocket PC. Its user-friendly interface and powerful features make it an ideal choice for developers of all levels of expertise.
What's New
Version 1.0.2009.5: N/A