This software allows easy and random sorting of Excel data. By selecting the desired range of cells and clicking on the sort button, one can shuffle multiple cells effortlessly.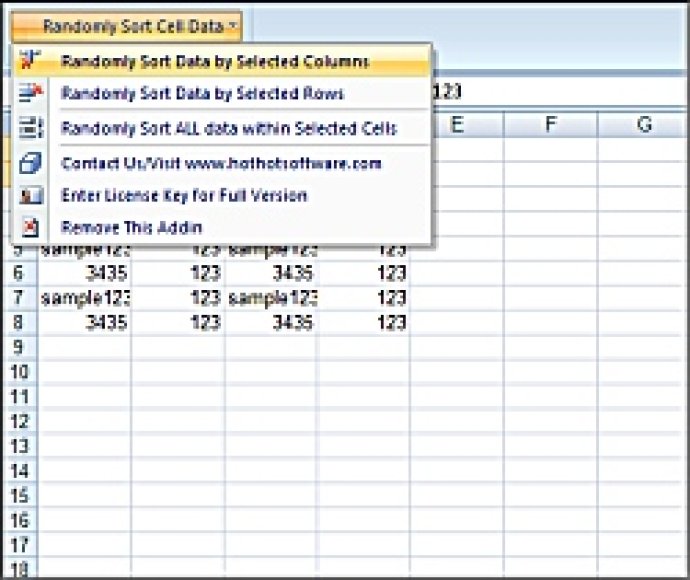 If you're looking for a powerful and easy-to-use software to randomly sort Excel data, then you should definitely give this random sort software a try! With this software, sorting and shuffling your data has never been easier!

First and foremost, you can easily shuffle or randomly sort any set of cells by simply selecting the range of cells and then clicking on the sort button. This feature alone saves hours of tedious manual sorting and makes data organization a breeze.

Moreover, you can also select individual columns to randomly sort and shuffle. This allows you to fine-tune your data to your exact specifications and get the results you need quickly and efficiently.

Finally, this software also offers the ability to select random rows to sort by randomly. This is especially useful if you are working with a large data set and need to create a randomized sample for testing or comparison purposes.

Overall, this software is an excellent tool for anyone working with Excel data. It's perfect for developers, quality assurance testers, or anyone who needs to quickly and easily randomize their data sets. Try it out today and see how much time and effort it can save you!
What's New
Version 9.1: Not Applicable