"WinRAR Password Breaker" is a tool designed to quickly crack RAR passwords, enabling users to immediately unlock WinRAR files. Users can rely on this tool to break passwords across all versions of WinRAR.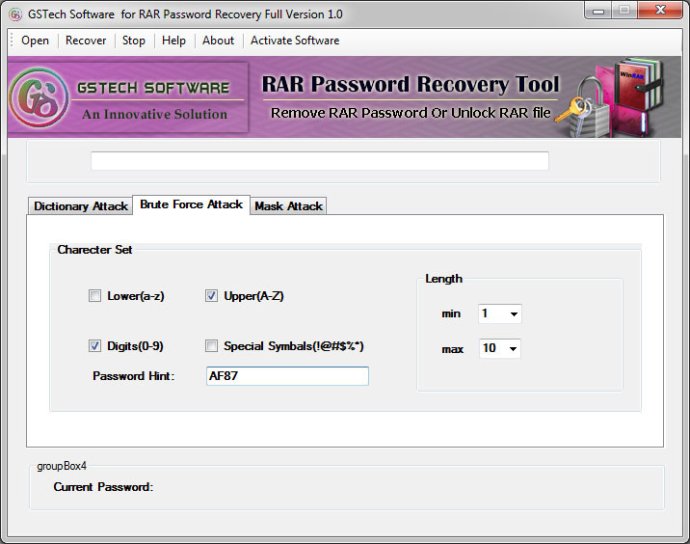 Are you worried about locked WinRAR files? Don't be afraid, but act quickly to break the RAR password to avoid bigger issues. Ignoring this problem can result in permanent data loss or someone else stealing your information. That's why it's important to have the relevant technology, such as the WinRAR File Password Breaker Tool.

This software not only cracks or breaks WinRAR passwords but also allows users to unlock WinRAR files immediately. The entire process, from breaking the RAR file password to cracking the WinRAR password, can be completed in one shot with GSTECH's excellent methodology named as the Win RAR Password Breaker software.

This software boasts several features that make it an excellent choice for recovering WinRAR passwords. It provides effective results, saves time, and is an excellent way to recover lost RAR passwords. It has been awarded many awards for satisfying users and is also called an RAR unlocker and RAR password cracker tool.

You can try the RAR Password Recovery Software for free, to ensure you make the right investment. It retrieves the initial 3 characters of the RAR file at no cost. If you're satisfied, you can purchase the full version of the WinRAR file Password Unlocker at a lower price of USD 19.

So, if you want to re-open your RAR files by removing the RAR password safely, get your hands on this wonderful WinRAR password protection breaker tool now!
What's New
Version 1.0: New Release GSTechSoftware RAR file Password Breaker easily break winrar password without deleted any thing in rar file