Stella Outlook PST file password unlocker tool retrieves password of different versions of PST files including 97 to 2019.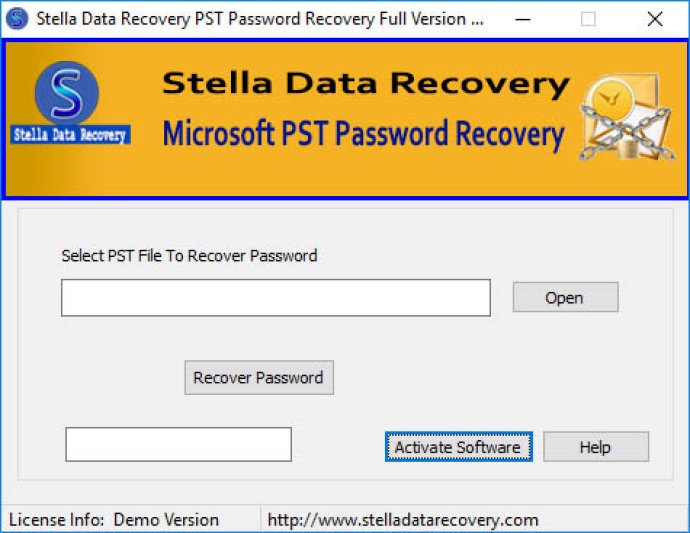 I recently came across a software that has impressed me greatly, and I wanted to share my thoughts and experiences with others who may be in a similar situation. If you have ever found yourself unable to open a PST file because it is password protected, then the Stella Outlook PST file password unlocker tool is definitely worth checking out.

What sets this tool apart from its competitors is the wide range of password recovery methods it offers. Users can choose between three different approaches: mask attack, brute force attack, and dictionary attack. Each method has its own advantages and disadvantages, but together they provide an incredibly powerful tool for recovering lost PST file passwords.

I have personally used the Stella PST password recovery tool and can attest to its accuracy and effectiveness. The software is specifically designed to crack Outlook PST file passwords without making any mistakes or causing any damage to the underlying data. It also allows users to re-open their Outlook PST files without any problems or hassles.

Another great feature of this program is its compatibility with all versions of MS Outlook PST files, including 97/98/2000/2003/2007/2010/2013/2016 and 2019. Regardless of what version of Outlook you are running, you can be confident that this software will work seamlessly and deliver the results you need.

One thing I really appreciate about this software is that it offers users a free demo version that allows them to recover the first two characters of their PST file password. This is a great way to test the software and see if it meets your needs before committing to purchasing the full version. Overall, I highly recommend the Stella Outlook PST file password unlocker tool to anyone in need of a reliable and effective password recovery solution.
What's New
Version 6.2: Get PST file password recovery software is so effective solution to recover PST file password without any mistake in your PST file database.