RO Idle Poring is a 24/7 non-stop gaming experience, brought to you by the creators of RO. Explore the world of Ragnarok Online in this bigger and better version for PC, by downloading RO Idle Poring.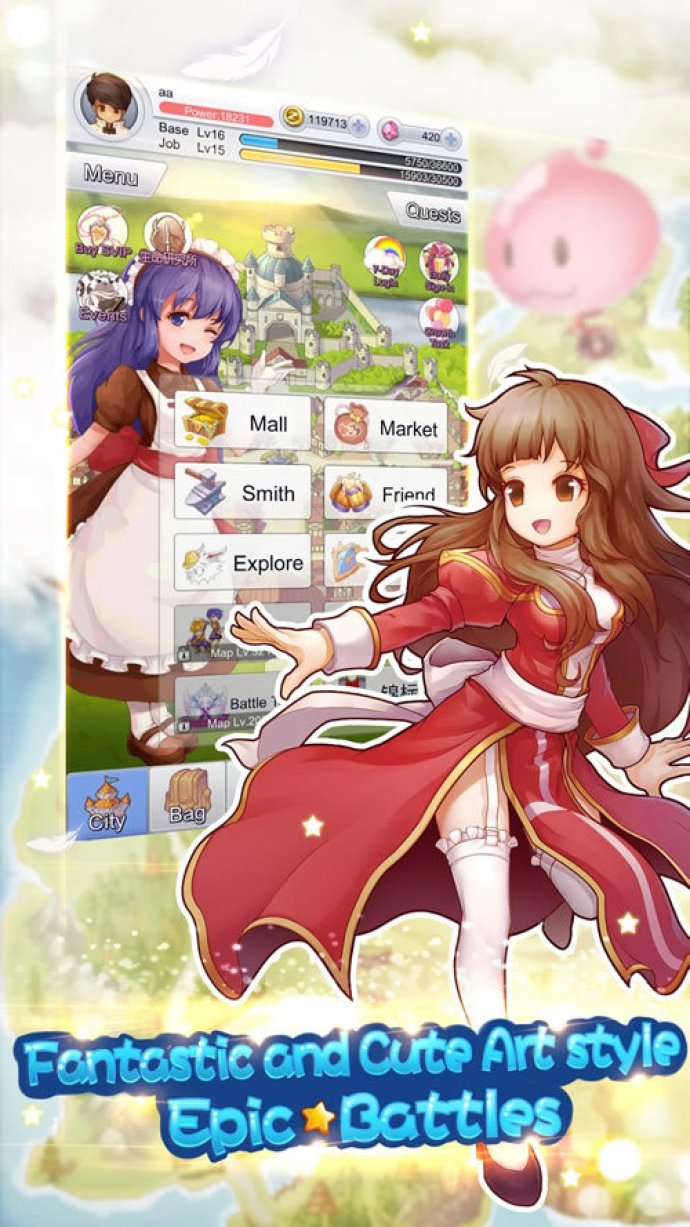 Looking for a new and exciting gameplay experience? Look no further than RO: Idle Poring, from the creators of the beloved game Ragnarok Online. With over 100 different skills and a non-stop 24/7 leveling up system, you can play all day and night to your heart's content.

But that's not all - RO: Idle Poring also brings back the classic world of Ragnarok Online, complete with original sound track, world, cards, classes, and the rebirth system. You'll get to experience everything you love about RO but with a modern twist.

And there are even new features unique to RO: Idle Poring, such as the pet exploration system. Combat Companions or Pets will follow you wherever you go, allowing you to take up to 6 pets on an adventure with you while sending over 20 Pets on their own adventures. Each pet will find various gears and items on their journey through the world of Ragnarok.

Additionally, the game includes an Auto Battle System that allows you to level up non-stop 24/7. Even if you're offline or asleep, the game will continue to put your character through continuous battles.

Overall, RO: Idle Poring offers an intuitive and challenging gameplay experience that's perfect for fans of the original Ragnarok Online or those looking for something new. Give it a try today and experience the magic for yourself!
What's New
Version 1.0: N/A