A software that searches for files and folders based on name, path, extension, size or date using Regular Expression. It allows deletion, renaming, copying or moving of selected files with modification of file date. A function to export or print the search result list is also available.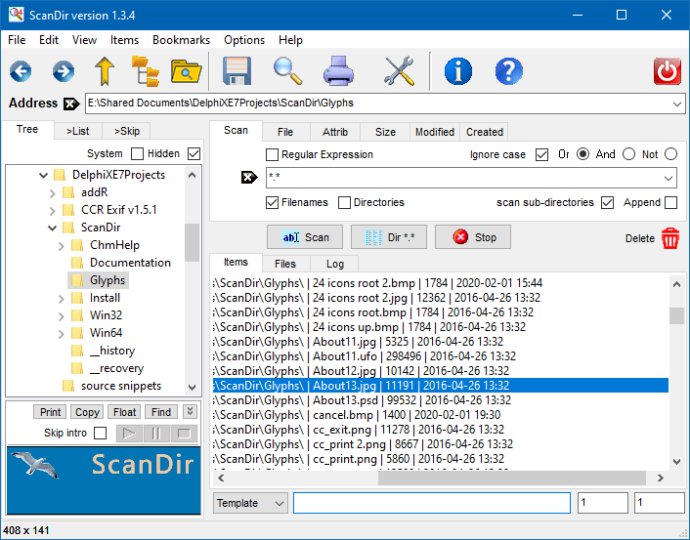 This software allows you to search through your drives for files and folders by selecting criteria such as file name, path, extension, size, date, or even using Regular Expressions. Once you have your results, you can then delete, rename, copy, or move whichever files you choose. You also have the ability to modify the file date, making organization and tracking of files much easier.

Another useful feature of this software is the ability to export or print your search result list. The rename function offers various options such as auto-numbering, adding path levels, finding and replacing characters, altering extensions, and calculating MD5 and CRC32 checksums. This function can also generate Bates numbers using MD5, CRC32, and/or timestamp. However, during the copying and moving of files or folders, the rename function is limited.

The search results list can be further customized by being exported as a plain text file or in .CSV format, which makes it easy to import into a spreadsheet for further analysis. Overall, this software is a valuable tool for organizing and managing your files and directories with ease.
What's New
Version 1.3.4: Fixed know problems from previous versions. Redesigned Rename dialog with RegEx support. Night mode.
Version 1.3.3: Fixed know problems from previous versions. Group drives in Directory Tree under 'This PC'. Finf (Ctrl+F) command for Item list.
Version 1.3.1: Support for 64-bit, UTF-8 and Regular Expression, fixed .ini problems, added CRC32