Script Merger is a compact program developed to assist DVD authors working with Sonic Scenarist bases. With the aim of automatically combining individual projects into a single project, it streamlines the process.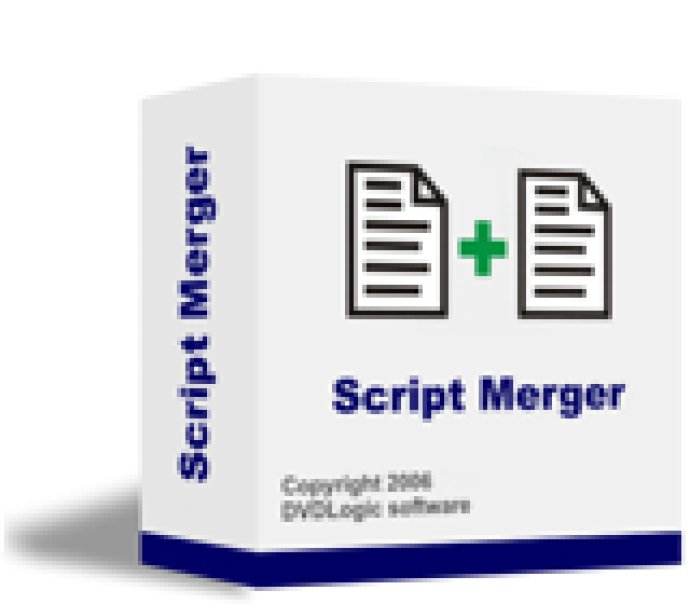 If you're a DVD author working with the Sonic Scenarist base, you'll definitely want to check out Script Merger. This handy tool is specifically designed to make the process of merging multiple projects into one seamless and easy.

In practice, Script Merger takes individual Sonic Scenarist project files and merges them together into a single, cohesive script. The tool can work with scripts in the *.SCP file format, which can be generated from the *.SCN project file or with the help of third-party software like DVD Reauthor.

Once you've loaded your projects into Script Merger, the tool takes over, intelligently merging all of your scripts together while preserving internal logic and links. When you're finished, you'll end up with a summary script that combines all of your individual projects into one cohesive whole.

One of the great features of Script Merger is that it generates a simple main menu for your DVD project in Video Manager, allowing users to jump back to the beginning of any summarized project with ease. Additionally, all of the links and jumps within your final script are carefully shifted to preserve the internal logic of each of your individual projects.

Overall, Script Merger is an extremely useful tool for DVD authors who need to merge multiple Sonic Scenarist projects together into a single file. The tool is easy to use, preserves your work's internal logic, and even generates a helpful DVD menu for easy navigation. If you're working with Sonic Scenarist projects on a regular basis, it's definitely worth checking out!
What's New
Version 2.0: for Sonic Scenarist