Security Center provides real-time intrusion detection and prevention to safeguard networks against unauthorized connections and malicious activities. This network security software ensures protection from potential intruders.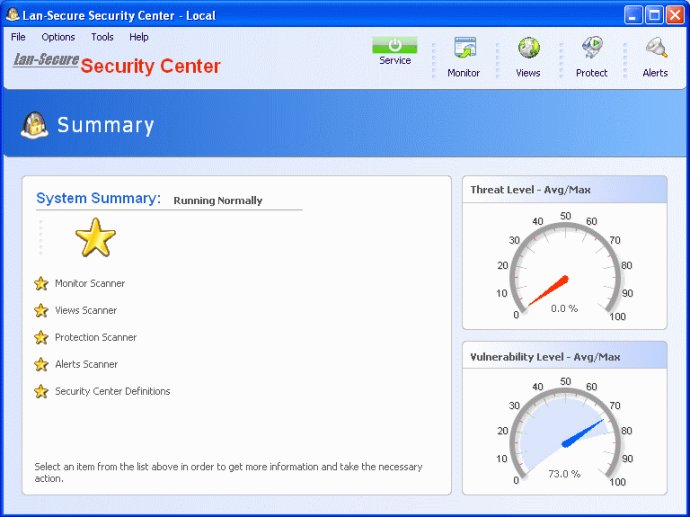 As a network security software, Security Center protects networks from potential intruders, unauthorized connections, and malicious activities in real-time using intrusion detection IDS and prevention IPS. The Lite version can support up to 10 network nodes, and it can operate in any network, whether it is a switched or hub's network without the need for remote agents or special network configuration.

The software utilizes a unique network monitoring engine that provides real-time threat and vulnerability discovery, which is complemented by built-in manual and automatic protection rules. These rules can enforce any network security policy and proactively block network nodes that violate the security protection rules.

Security Center's distributed environment capabilities allow for the usage of any number of remote viewers for controlling the network security permissions and operation status. Its key features highlight its effectiveness in online network discovery, automatic threats and vulnerabilities level discovering, and real-time manual and automatic protection rules against potential intruders.

In addition, Security Center features real-time protection rules, intrusion detection IDS, and prevention IPS services, and real-time nodes display for analyzing network connections and transmission rates. It also offers real-time protection using MAC, IP, DNS name, or Username attributes, proactive blocking of network nodes based on their threat level, and alerts forwarding using SMTP, SNMP, SYSLOG, and Commands. The software even supports wireless intrusion detection and prevention, making it an all-around contender in the realm of network security software.
What's New
Version 4.2: See description