Effortlessly erase smartphone data and wipe out contacts, email, SMS, browsing history, temporary files, files, and memory cards with this software.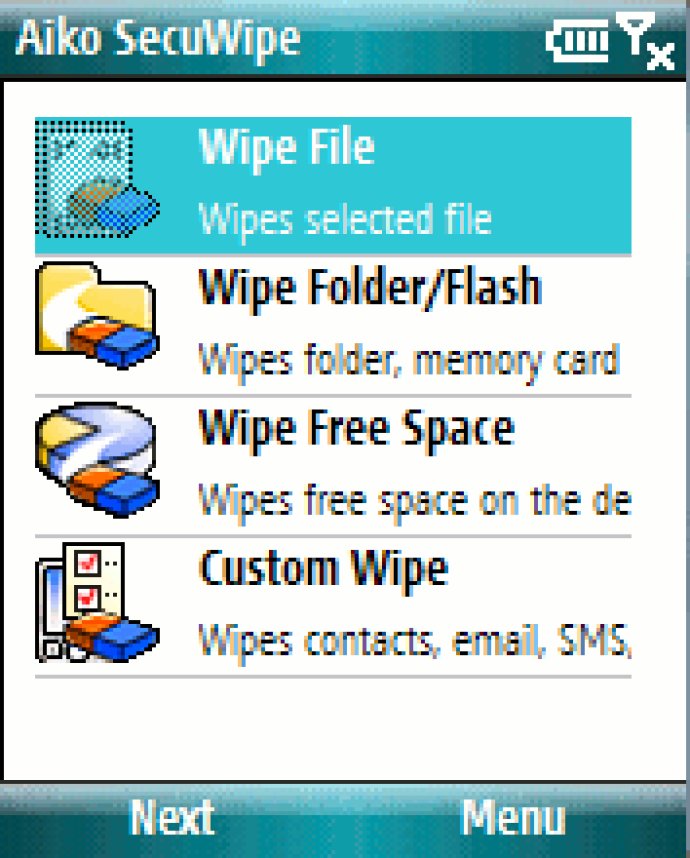 If you're looking for a way to erase data from your smartphone, look no further than this software. With just a few clicks, you can wipe contacts, email, SMS, temporary files, browsing history, files, and even memory cards.

But this program doesn't just delete your data - it employs different data sanitizing algorithms to make sure that your information is truly gone. It uses methods like zero-filling, U.S. DoD 5220.22-M, Bruce Schneier's algorithm, and Peter Gutmann's algorithm to ensure that your data is securely wiped.

Whether you want to eliminate traces of your everyday activity or prepare your smartphone for sale or donation, this software has got you covered. You can wipe it all clean to make sure that it does not contain any data that could compromise you or your company.

So if you want to protect your privacy and security, or simply prepare your smartphone for a new owner, this software is definitely worth considering. With its powerful data-wiping capabilities, you can be confident that your information is completely gone.
What's New
Version 1.0: New features:

1. Multiple wiping algorithms: Zeroing-out, U.S. DoD 5220.22-M (C), U.S. DoD 5220.22-M (E), U.S. DoD 5220.22-M (ECE), Bruce Schneier's, Peter Gutmann's algorithm
2. Free space erasing
3. Flash card erasing
4. Folder erasing
5. Custom wipe: Contacts, Calls, Email, SMS, History