Create compact (.exe) installer files with installation report and INI files, product icons, and exclusive rights agreements for computer configurations using the Windows Exe Setup Builder utility. A valuable solution for advanced software deployment.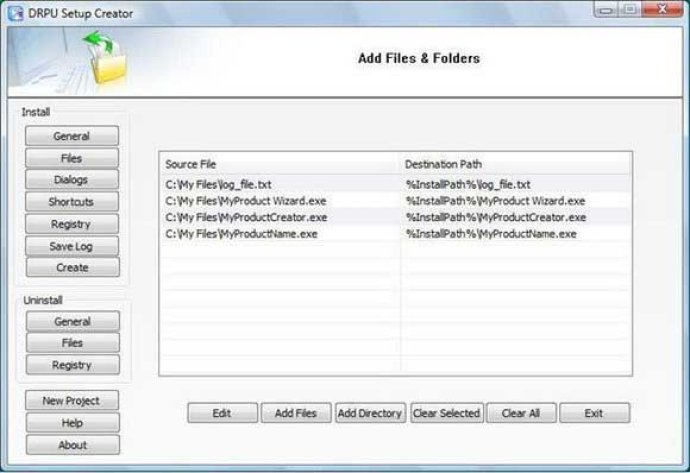 The Setup Installation Maker Application is a powerful tool that enables users to develop professional executable installer packages without altering the functionality of their program. The Windows Installer Setup Creator technique is supported by this application, providing user-friendly interactive GUI functionality that quickly runs on all versions of the Windows operating system, such as XP, 2003 server, 2000, NT, Vista, and more.

This utility offers a license add option and generates a portable .exe file with just a few clicks, which can be easily installed or uninstalled on any computer system. With this program, users can create minimum size and professional-looking .exe setup files of any program that consume less time and memory space throughout the installation period. The Microsoft Windows Installer utility is supportive of all types of programmers to generate such types of setup that can be easily installed and uninstalled on Windows guest user accounts.

The Installer Builder Application is also capable of making 32-bit or 64-bit system installer functions. This setup install maker program facilitates the development of a comprehensive executable setup installer with various setup customization options such as product name, installation folder, agreement text, company name, and much more.

Features of this software package installer maker utility include the ability to develop a setup package from MSI files, create 64-bit and 32-bit window automated executable setup packages, and quickly develop setups that can be easily installed and uninstalled on any computer system. Additionally, the Setup Installation Creator software provides both install and uninstall features, making it a powerful and versatile tool for any software developer looking to create professional installer packages.
What's New
Version 3.0.1.5: Added support for 64 bit operating system