SHTTPD is a lightweight web server suitable for personal use and quick file sharing. It is ideal for web-based software demonstrations using PHP, among other applications.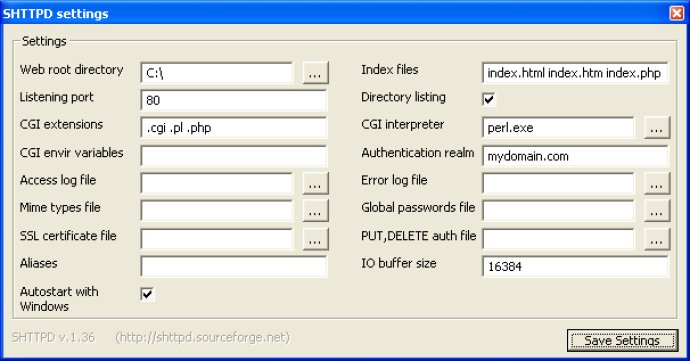 If you're looking for a lightweight web server, SHTTPD is a great option to consider. It's perfect for personal use or for creating web-based software demos with PHP, as well as for quickly sharing files.

One of the biggest selling points of SHTTPD is its small size. It doesn't require much in the way of resources, which makes it ideal for running on older or less powerful hardware. It's also incredibly easy to set up and get started with – even if you're not particularly tech-savvy.

One thing to note is that because SHTTPD is so lightweight, it's not suitable for running large, complex websites. However, if you're just looking to host a personal blog or share some files with friends, it's more than capable of handling those tasks.

Overall, if you're looking for a lightweight, easy-to-use web server that's perfect for personal use or small-scale projects, SHTTPD is definitely worth checking out. So, give it a try and share your experience with us.
What's New
Version 1.41: N/A