iToolab SIMUnlocker unlocks carrier-locked iPhones, allowing any SIM card to be used from anywhere globally. It's a quick solution for iPhones tied to a specific carrier.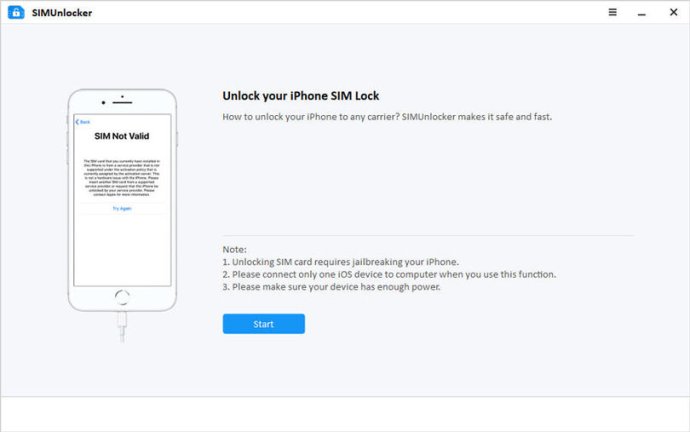 If you're looking for a way to unlock your carrier locked iPhone and use any SIM card from any carrier worldwide, then look no further than this innovative software. With its easy-to-use interface and quick processing times, you'll be able to unlock your iPhone in no time and start enjoying the benefits of using local SIM cards wherever you go.

Once the carrier lock has been removed from your iPhone, you'll be able to take it anywhere in the world and use local SIM cards without worrying about roaming charges. This allows you to easily switch between carriers in different countries or regions, giving you greater flexibility and control over your phone usage.

With this software, you can unlock your iPhone quickly and easily without the need for any additional chips. It also helps to solve common SIM card locked issues such as "SIM Card Not Valid", SIM Not Supported, and SIM locked, ensuring that you can use your iPhone without any restrictions.

This software supports all carriers including AT&T, Sprint, T-Mobile, and Verizon, so you can rest assured that it will work with your carrier of choice. It also supports iPhone 5s to iPhone X with iOS 12-14.7, so you can use it with a wide range of iPhone models.

Overall, if you're looking for a fast and reliable way to unlock your carrier locked iPhone, then this software is the perfect solution. With its user-friendly interface, support for all carriers, and compatibility with multiple iPhone models, it's a must-have for anyone who wants to use their iPhone freely and without any limitations.
What's New
Version 2.0.0: New release
Version 1.0.0: New release