Collect, organize, and share code snippets from your preferred IDE using a web platform. Publish your solutions and improve rankings with the most effective code snippets.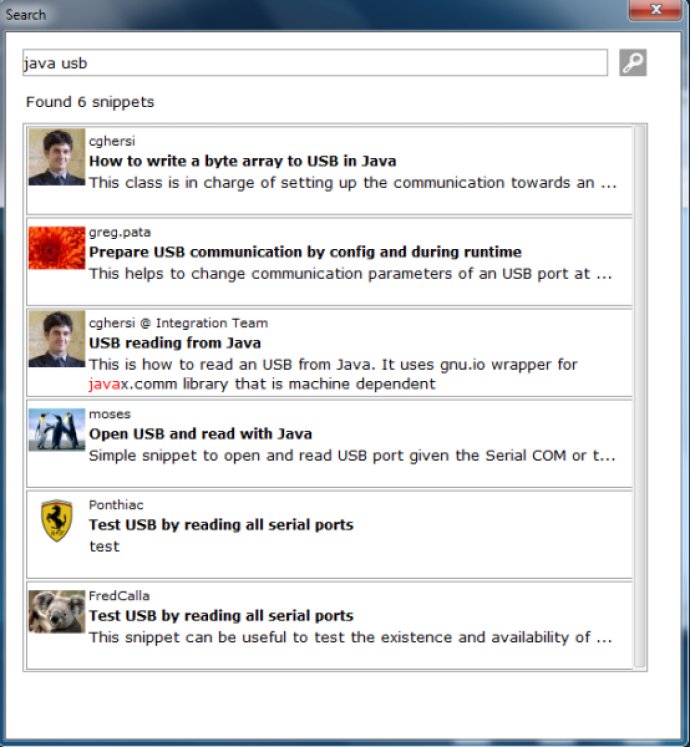 If you're looking for a web platform to manage your code snippets, Snip2Code may be just what you need. This platform allows you to collect, organize, and share the few lines of code that actually solve your coding challenges - all directly from your preferred IDE.

But that's not all - you can also publish your solutions and work on scaling up your ranking. The more snippets you publish, the more reputation you'll receive, and the more likely you'll be to get voted as the most popular snipper by our 50k+ monthly active users.

Whether you're a private developer or part of a software team, Snip2Code has something for you. Private developers can join our community of experts and software gurus in order to learn from quality examples and help others with their own coding challenges. Meanwhile, software teams can use Snip2Code as a centralized store for best practices and guidelines. This store is always available from anywhere, and it comes with a complete set of tools to manage the editing and viewing privileges in a hierarchical way.

With Snip2Code, you will shorten your software product lifecycle by 20% in terms of delivery time and developing costs. Plus, the knowledge of each team member will become a perpetual asset for your company.

Say goodbye to time-consuming searches on Google or repositories - with Snip2Code, the best snippet you need is available in just a couple of seconds.
What's New
Version 1.7.1: Management of Channels to publish the snippets on, switch between different Snip2Code installations