Image Viewer is a versatile and user-friendly software that supports multiple image file formats, including popular ones like JPG, BMP, and PNG. It also allows users to open images from URLs and save them for further use. Compact and powerful, Image Viewer is a practical choice for viewing and managing image files.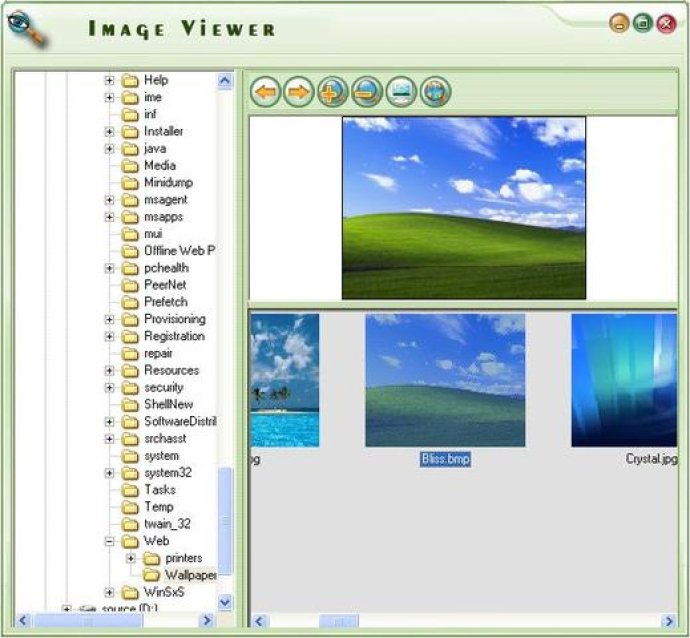 Image Viewer is a powerful and compact image viewer that is easy to use. It offers a variety of features, including the ability to open a lot of image file formats, such as JPG, BMP, GIF, TIFF, PNG, PSD, PCX, TGA, WMF, EMF, WBMP, ICO, and DIB. You can also open images from URLs and save them to your disk.

Additionally, Image Viewer allows you to save images in several different formats, such as JPG, BMP, GIF, TIFF, PNG, and more. You can view images in full-screen mode and slideshow mode, as well as browse images in thumbnails view.

Editing images is made easy with Image Viewer. You can copy, cut, and paste images and portions of images. Plus, this software supports powerful editing effects such as crop, resize, flip, rotate, skew, brightness, and contrast.

In the general settings tab, users can adjust background color, specify whether or not the viewer loops around image files while browsing, and fit the image during browsing. The full-screen settings tab allows users to set the options of full-screen mode, including current image name display, display image name in full-screen mode, and display image name in slideshow mode.

Users can also adjust the slideshow mode settings from the Slideshow Settings tab, including the ability to skip damaged and unsupported images during the slideshow, hide the mouse pointer during the slideshow, and set the delay between each image.

Lastly, users can customize file associations with Image Viewer via the Association Settings tab. Check or uncheck the file or select all or deselect all files to view with Image Viewer.
What's New
Version 7.3.3.3000: N/A
Version 1.0.0.3: N/A
Version 1.0.0.2: N/A
Version 1.0.0.1: N/A
Version 1.1.0.0: N/A
Version 2.4.0.2: N/A
Version 2.4.0.1: N/A
Version 2.4.0.0: N/A
Version 2.3.0.0: N/A
Version 2.2.0.0: N/A