SOCCERnPOOL is a blend of pool and table soccer games that allows you to enjoy single-player mode against AI or team play with up to four players on the same computer. It offers exciting gameplay and provides a fun experience for players of all ages.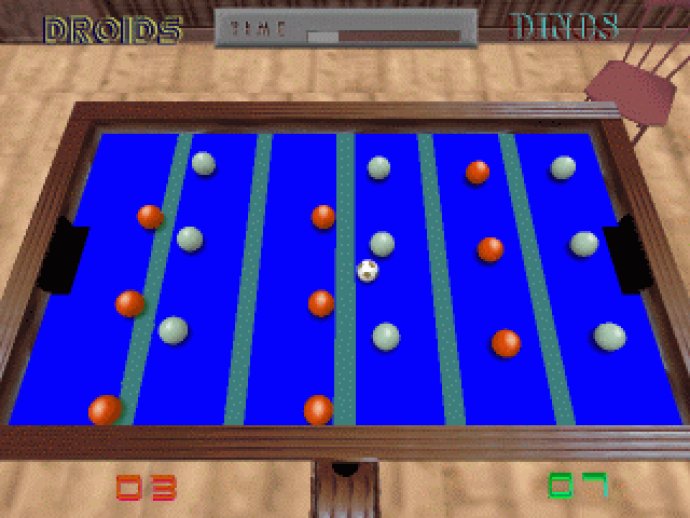 If you're a fan of both POOL and TABLE SOCCER, then look no further than SOCCERnPOOL. This fun and engaging game allows you to play against the computer AI or challenge your friends to a one-on-one match or team competition with up to four players all on the same PC.

You can choose between a time-based match or a goal-based match, and even select between pool ball physics or table football physics. With three levels of game difficulty, there's always a challenge to be had. Plus, you can customize the game physics to adjust hitting force and improve your ball control.

The keyboard controls are simple and easy to learn, and you can adjust the table view to your liking. Additionally, you can fine-tune your ball control by adjusting the mouse, joystick, and keyboard controllers. You can also change player and ball sizes to further customize the experience.

The game also includes encouraging spectators to cheer you on as you play. Finally, there are additional features that you can discover as you go along to keep the game fresh and engaging. Overall, if you're a fan of both pool and table soccer, then SOCCERnPOOL is definitely worth checking out.
What's New
Version 1.0: N/A