The EML to Yahoo importer is fast and accurate software that imports multiple EML files into new and old Yahoo accounts. Competitively priced, it is a reliable way to complete the job quickly.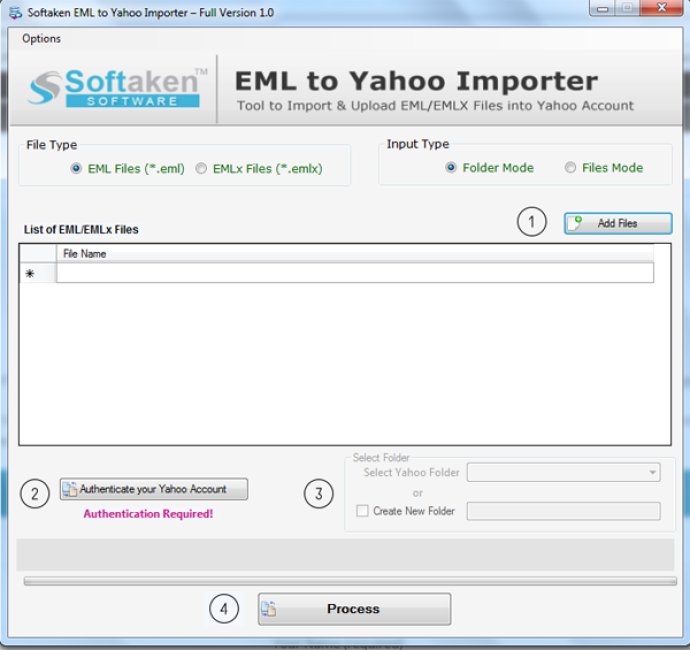 Softaken EML to Yahoo Importer software is an efficient and reliable choice for Yahoo users who need to upload EML and EMLX files into their Yahoo account. The software is designed using the latest technology and comes equipped with a self-contained email importer program.

The EML to Yahoo converter application is both easy to use and powerful, making it the perfect solution for handling email migration procedures directly within your Yahoo account. With just a few clicks, you can transfer emails seamlessly and efficiently.

Softaken EML to Yahoo Importer is a feature-rich software that can import EML files from various email clients like Windows Live Mail, Thunderbird, Apple Mail, and more. This makes it an ideal choice for non-technical users who want to save both their money and valuable time.

Those who want to experience the full functionality of the tool can opt for the Full edition of Softaken EML to Yahoo Importer without any hesitation. Overall, this software is a must-have for Yahoo users who need a reliable and efficient solution to import their EML and EMLX files.
What's New
Version 1.0: N/A