This software tests the integrity of SD cards to ensure they work properly before use. It can also check the speed of the card, and is useful for ensuring cheap SD cards purchased online are not faulty. The summary is 47 words.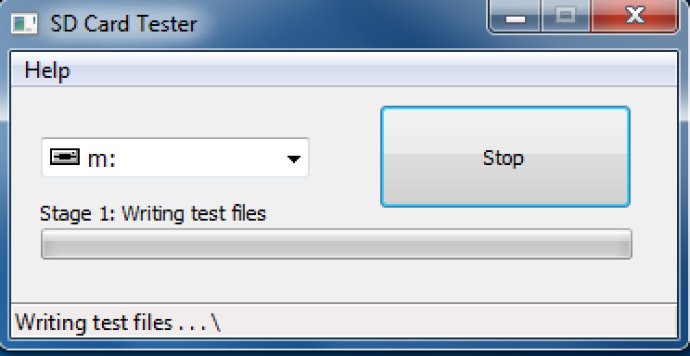 If you're like most people, you'll probably purchase your SD cards online in a bid to save some cash. However, not all SD cards are created equal, and those sold online tend to be the most prone to faults. It's, therefore, imperative that you check and test their integrity before using them.

This program offers an easy solution to ascertain whether your SD cards are working correctly. You won't have to rely on manufacturer claims alone, as it also checks whether the speed matches with the advertised speed or class of the card. Plus, it can be used to test any type of disk, whether it be an SD card, a flash memory stick or any other storage device, ensuring they're all functioning properly.

With this program, you'll be less susceptible to the rip-off scams that are common on eBay and other online marketplaces, helping you purchase authentic and reliable SD cards every time. Don't let faulty storage devices ruin your day - this program has got you covered!
What's New
Version 1.0: New release