Spotify Ad Remover blocks all Spotify ads for free, instantly removing any form of advertisements on the app.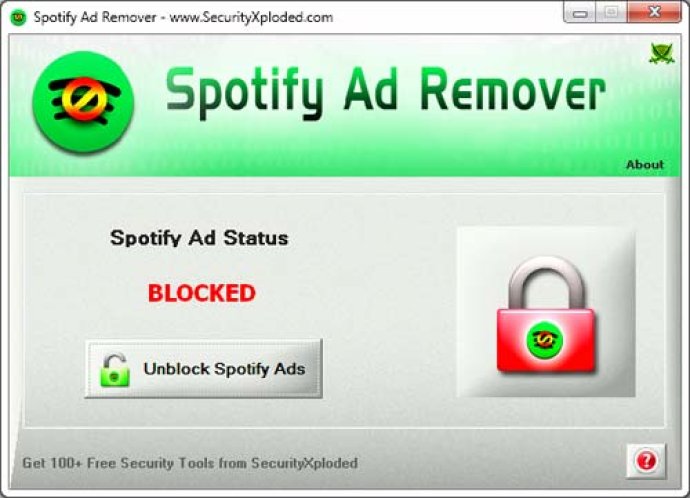 Spotify Ad Remover is a valuable software tool for users of the free version of Spotify. The tool allows users to quickly and easily block or turn off all forms of advertisements that are displayed on the platform. This is especially important as these ads can be annoying and tend to consume internet bandwidth.

Previously, the only solution to get rid of these ads was to upgrade to the premium version. However, with Spotify Ad Remover, all those annoying ads can be eliminated with the click of a button.

The key features of Spotify Ad Remover include a one-click solution to block ads on Spotify, the ability to unblock ads at any time later on, and no requirement for .NET or any third-party components to be installed. Additionally, users do not need to log off or restart their system, and there is no need to run the tool in the background.

Spotify Ad Remover is very user-friendly and easy to use, making it suitable for all class of users. The software also includes an installer for local installation and uninstallation.

The tool works on both 32-bit and 64-bit systems starting from Windows XP to Windows 10. Overall, Spotify Ad Remover is a must-have software tool for anyone looking to enjoy their Spotify experience without annoying ads.
What's New
Version 1.0: N/A