The SQL Log Recovery Software swiftly retrieves damaged transaction logs and restores entire LDF files. Monitor transaction log events, including login name, time, table name, and transaction type for configured databases.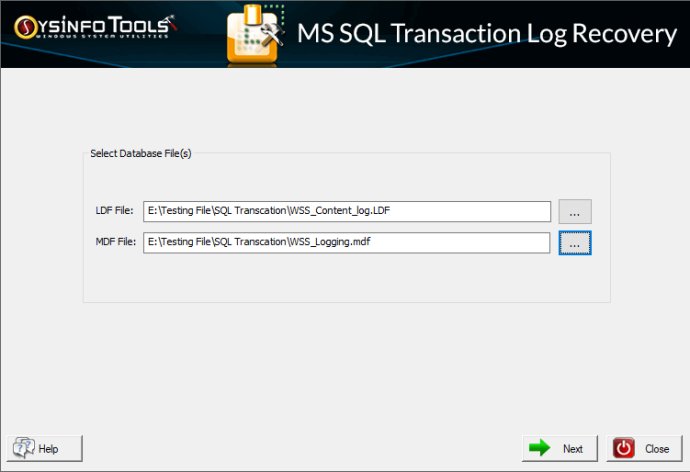 SQL Transaction Log Recovery Tool is a highly effective solution for repairing corrupt SQL Server Transaction Log Files. It is incredibly easy to use, and users do not need any special expertise to handle it. The software is designed to recover data containing data types like sql_variant, Datetime2, geometry, and more.

This free SQL Log analyzer software is perfect for both technical and non-technical users. Its interactive and user-friendly interface makes it easy-to-use for all. Users can easily preview the saved log files of SQL Server and SQL server database. The software is highly compatible with all versions of Windows and supports LDF files created by SQL Server 2005, 2008, 2012, 2014, 2016, and the latest 2017.

To backup Transaction Log SQL Server files, users can download the software and run it as an administrator. They can then add the LDF and MDF files by clicking on the browse button. The scanning process can be initiated by clicking on the next button. Once the scanning process completes, users can see the file's data in the preview section.

To save the Log file, the user needs to select the Log file that they want to save and click on the Save button. Then, a pop-up window will appear, asking for two options: Save in SQL Server Database or Save as SQL Script. Users can choose the option that suits their needs and browse the location to save the recovered Log file.

Once the saving process completes, users will receive a pop-up notifying them of the successful message. Finally, they can close the application. SQL Transaction Log Recovery Tool is a comprehensive solution for repairing corrupt SQL Server Transaction Log Files with ease.
What's New
Version 18.0: Make some changes to enhance software performance.